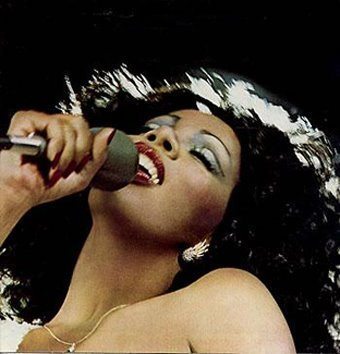 The passing of Ms. LaDonna Adrian Gaines better known as the "Queen of Disco", Donna Summer has been a great loss to many.  Among those in mourning for their friend are Chaka Khan and Aretha Franklin. Here's what they had to say regarding the recent news:
I will miss her very much.  My love goes out to her family. I'm here for them.  Donna and I had a friendship for over 30 years.  She is one of the few black women I could speak German with and she is one of the few friends I had in this business.
–Chaka Khan
 So shocking to hear about the passing of Donna Summer.  In the 70s, she reigned over the disco era and kept the disco jumping.  Who will forget "Last Dance."  A fine performer and a very nice person. She was a delight to the industry.  She and Giorgio Moroder made sales and musical history in the 70s.
–Aretha Franklin
According to TMZ, it has been reported that Summer was battling lung cancer. Several sources believe she contracted it by inhaling toxic particles after the 9/11 attack in New York City.  While reports have not been completely confirmed of how or when the singer contracted cancer, we know she will be dearly missed. A staple of the 70's and 80's dance scene, Summers was best known for hits like "She Works Hard for the Money", "Bad Girls" and "Last Dance". Her achievements include three Multi-Platinum albums, six American Music Awards, 5 Grammy Awards and named the first female African American to receive an MTV Video Music Awards nomination. In later years, Summer continued to rock the top ten hits on Billboard's Dance Chart with hits like "I'm a Fire", "Stamp Your Feet", and "Fame (The Game)". In addition, Summer also  performed at the Nobel Peace Prize Concert in Oslo, Norway, in honor of United States President Barack Obama in 2009. Though the Queen may be silenced in voice, her influence will continue to speak through the pulsing genre of dance and pop she proudly built.

Hope is a music enthusiast and continual student of photography. Also known to rock out a quiet church or elevator with her current ringtone, Tom & Jerry's Uncle Paco, "Crambone".