Check out "Lots To Give" from UK Soul/Jazz artist Louise Golbey. "Lots To Give" is from the EP of the same name, and actually we dig a few of the other tracks, like "Comfortable" and "The Pressure's On", just a little more than the title track. The whole EP is definitely worth adding to your collection. Put it on at your next gathering and put your friends "up on game" when they ask, "Who is that?"
From the Press Release:
Louise Golbey's Lots To Give EP is out now on all digital music websites (including iTunes, Amazon and Juno) and CD copies avialable at her gigs and on her website online store: www.louisegolbey.com The EP features 5 of her tracks: "Comfortable Lots To Give", "The Pressure's On", "See How Far Our Love Can Go" and "Something's Got To Give" Louise Golbey's full album Novel will be out later this year.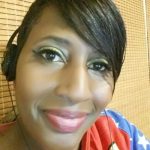 I have questions. Artists have answers.