Grown Folks, we wish we could boast that we were putting you up on game, but James Morrison is not a new artist. In fact his debut album came out in 2006 and he has three albums under his belt now. BUT, we are happy to have discovered him and we are excited to share this treasure with you now. In a word, James Morrison is soulful– both in his vocal delivery and his lyrics– despite what genre his music "officially" falls under. Do yourself a favor and click on the videos below.
"In My Dreams" (acoustic) from his 2011 album The Awakening. (Slacker Radio Artist Showcase 2012)
"You Give Me Something" from his 2006 debut album Undiscovered. (Live at the 2011 iTunes Festival)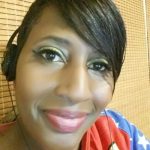 I have questions. Artists have answers.