Well, this was an unexpected "pleasure"– pun intended. A "soul choir"? Well alright. Click on it and expect to pleasantly surprised by the Sunburnt Soul Choir's interpretation of the Divinyls' song, "Pleasure and Pain" for the upcoming album, Divinyls Reworked.
From the Press Release:
The Sunburnt Soul Choir perform their rework of Divinyls' 'Pleasure and Pain' in a new video launched late last week on Double J's Divinyls special. Filmed on location at a stunning heritage-listed property in regional Victoria, the Sunburnt Soul Choir brings together 22 diverse singers from Melbourne, Sydney, and New Zealand.
Sunburnt Soul's rework of "Pleasure and Pain", arranged by APRA/Hilltop Hoods Initiative 2012 winner Screamy (RUNFORYOURLIFE), will feature on the upcoming compilation album, Divinyls Reworked, due for release in March 2015.
Emerging Australian musicians are creating a loving tribute in honour of iconic singer and performer Chrissy Amphlett in, Divinyls Reworked.
Amphlett, known for her iconic performances as the Divinyls frontwoman, passed away last year at just 53, after a courageous battle with breast cancer and multiple sclerosis.
Coordinated by singer, music lover, and do-er Ginger Van Handley, musicians REMi (Triple J Unearthed Artist of the Year 2013), Kate Kelsey-Sugg (Melbourne Music Prize Development Award winner 2013), Vaudeville Smash ('Zinadine Zidane'), and Rockwiz guest Hailey Cramer join a team of musicians to create a limited edition cover album of the classics.
Says Van Handley, "The Sunburnt Soul Choir and this video of their performance is so important to Divinyls Reworked, and to our music community more broadly. It's the first visual from the project, and it's something that you don't see that often. I mean, a soul choir?! That's special. It's so rare to see such a high calibre of artists singing and collaborating together in this way. Screamy did such a beautiful job of rearranging 'Pleasure and Pain', and I just couldn't be happier with the end result."
'Pleasure and Pain' video credits:
Filmed by Sherwin Akbarzadeh
Directed and edited by Ginger Van Handley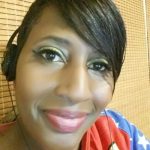 I have questions. Artists have answers.