Keith Sweat Shares New Groove entitled "Boomerang" Featuring Candace Price!
GFM has a new slow groove to report from legendary R&B crooner Keith Sweat. In giving the world 30+ years of hits, he's back with more sexy ballads, smooth grooves, flawless harmonies and sensual lyrics. Keith is preparing to release his upcoming new album Playing For Keeps at the end of October.
This is the soulful singer's second offering from the album. "Boomerang" features vocals from singer Candace Price , with Keith coming in real smooth on the 2nd verse. Keith's Playing For Keeps album, set to be released on October 26th, is his 13th full-length LP. It follows his 2016 release, elegantly titled, Dress To Impress.
Playing For Keeps showcases 13 new tracks including the lead single "How Many Ways". Take a listen to it Growns and tell us what you think.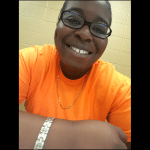 Mattie Brown is a Music Journalist, specializing in reporting and producing content for the R&B genre. Residing in Decatur, GA she obtained her A.A in Journalism from Georgia State University-Perimeter College. Mattie has always had a passion for writing, designing and editing. While pursuing her B.A at Clayton State University, her musical passion took her to new heights. "My love for R&B has kind of outweighed everything", she states. She has truly taken her craft and used it to her full advantage. Mattie joined the team of Grown Folks Music in the summer of 2017 as their Music Journalist and is continuing to pursue her education.