#SoulfulSaturday – "It's A Real One In Your Reflection!"
-May 5, 2018
We were all surprised with what we at GFM like to call a 'Remake Done Right' from Mr. Aubrey Graham, known to the world as R&B/Hip-Hop artist Drake. His newly released single "Nice For What" has been circulating heavily in the music world, making its presence known on the Billboard charts, globally. Charting at No. 1 this week on the Hot Rap Songs chart, along with mainstream radio airplay. We all caught the genius sampling throughout this bounce influenced jam…sounds familiar doesn't it?
From the 1998 released album, the Miseducation of Lauryn Hill, "Ex-Factor".
"Care for me, care for me, you said you'd care for me
There for me, there for me, said you'd be there for me
Cry for me, cry for me, you said you'd die for me
Give to me, give to me, why won't you live for me?"
This week #Growns, we were surprised with a DOPE performance by the impeccable Lauryn Hill herself, vibin' and remixin' Drake's new jam at Harlem's internationally famed Apollo Theater. Ms. Hill dropped some serious bars in her Lauryn way, killin' it. "He took the sample. My sh** a classic. Here's an example," she rapped fiercely! Could it be an official remix in the works? If so, we're here for it!
Check out the full performance below Fam! 
This week's well-noted performance comes after Lauryn announced her upcoming Miseducation 20th Anniversary tour, set to kick off July 5th.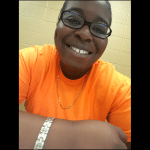 Mattie Brown is a Music Journalist, specializing in reporting and producing content for the R&B genre. Residing in Decatur, GA she obtained her A.A in Journalism from Georgia State University-Perimeter College. Mattie has always had a passion for writing, designing and editing. While pursuing her B.A at Clayton State University, her musical passion took her to new heights. "My love for R&B has kind of outweighed everything", she states. She has truly taken her craft and used it to her full advantage. Mattie joined the team of Grown Folks Music in the summer of 2017 as their Music Journalist and is continuing to pursue her education.