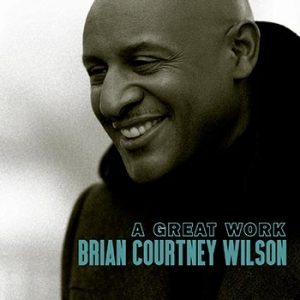 When Brian Courtney Wilson talks about A Great Work— he's talking about what God is doing on this side of heaven still. However this album, his second on Motown Gospel, is aptly named because it is a great body of work indeed. We feel it's Wilson's best project to date. This album has lyrical integrity. It ministers. A gospel album should have and do that certainly– but Wilson doesn't forget that he is making music. Every note played, every sound added and every phrase sung is done with intent and attention to detail– something that much of today's music lacks because of the takeover of beat makers as opposed to producers. In addition to his long time writing collaborator and producer Aaron Lindsey, Wilson brought in some additional songwriting and production hitters. LaShawn Daniels, Luther "Mano" Hanes, Eric Dawkins, Warryn Campbell and the legendary Marvin L. Winans are among those who also contributed to "A Great Work". Wilson said Winans had him at "Hello, this is Marvin Winans calling," and in fact the Winans-penned "My Witness Is In Heaven" is a standout among the nine other tracks on the album that are quite strong respectively. There are no tracks to skip.
Enjoy our video interview and do yourself a favor and get the album. It's a balance of traditional and contemporary gospel with R&B seasoning all over it and great singing to boot. It is rhythm and praise… it's grown folks gospel… it's good music… period.
Check out A Great Work. GFM Favorites: "Our Father Is Kind", "Thank You Lord", "Noise", "A Great Work" "My Witness Is In Heaven"
Follow Brian Courtney Wilson:
On Instagram
On Facebook
On Twitter
At his Official Website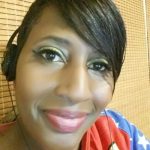 I have questions. Artists have answers.