#SoulfulSaturday gives a Birthday Salute 🎈, with an Inspirational Vitamin 🙏✨!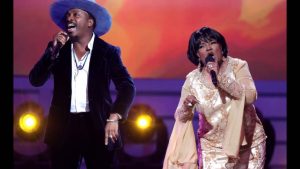 GFM respectfully salutes an inspirational pioneer this week. Noted as being the "First Lady of Gospel Music", she has made her mark indefinitely on the music industry. Celebrating her 80th birthday on today, we pay homage to legendary singer-songwriter and pastor Shirley Caesar. Her multitude of awards, countless singles, and a career that spans over 6 decades, she is highly deserving of recognition from GFM. We acknowledge her numerous contributions to the gospel music circuit. And wait! Not to mention, her more recent contributions to the world of Hip-Hop. The Recording Academy also honored her with a Lifetime Achievement Award for her contribution to the art of music, and a "respected" star on the Hollywood Walk of Fame.
This is a prime example of pure soul coinciding with inspiration. Pastor Caesar teamed up with #Soul vocalist Anthony Hamilton for this 'pick me up'. Enjoy the sultry inspirational vitamin, speak it into existence Fam, and celebrate the "First Lady of Gospel".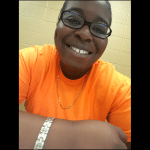 Mattie Brown is a Music Journalist, specializing in reporting and producing content for the R&B genre. Residing in Decatur, GA she obtained her A.A in Journalism from Georgia State University-Perimeter College. Mattie has always had a passion for writing, designing and editing. While pursuing her B.A at Clayton State University, her musical passion took her to new heights. "My love for R&B has kind of outweighed everything", she states. She has truly taken her craft and used it to her full advantage. Mattie joined the team of Grown Folks Music in the summer of 2017 as their Music Journalist and is continuing to pursue her education.