#SoulfulSaturday celebrates the life, and pays tribute to our Queen of Soul!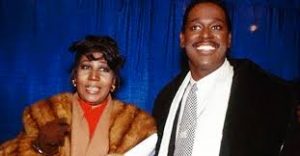 #SoulfulSaturday pays homage to a phenomenal, Natural woman. The world has been, and still is greatly saddened by the loss of a musical icon this past week. Aretha Franklin's gift of song has had a tremendous impact on the entire music industry, being one of the golden voices to epitomize the #Soul genre. Out pours and out pours of heartfelt condolences have been pouring in from far and wide. The Queen's musical ability has inspired many artists of the R&B/Soul arena including Syleena Johnson, Jennifer Hudson, and the late Luther Vandross.
This friendship between Luther and Aretha developed into a dynamic musical partnership, which birthed into the creation of Classic #Soul hits! In an interview with Rolling Stone magazine, Luther stated "Aretha was one of my key influences, as I used to walk to school carrying my school books along with her album!" As time progressed, hits progressed. "Jump To It" was the tag-team duo's signature classic, and Aretha's thirty-first album being released in 1982. This production gave Aretha her tenth #1 R&B album.
Here's another creation born in the 90's from the Soul powerhouse duo. This electrifying duet specifies the art of love and its' capabilities, as requested by a Certified M.D. of Love. Off the album What You See Is What You Sweat (1991) featuring the voice, Luther, dropping verses to show he means business. Together the pair has impacted the music industry in more ways than one, being key influences to many. We are ever so grateful to have experienced the impeccable talents of two gifted, legendary ARTIST.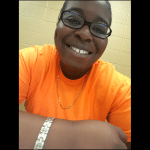 Mattie Brown is a Music Journalist, specializing in reporting and producing content for the R&B genre. Residing in Decatur, GA she obtained her A.A in Journalism from Georgia State University-Perimeter College. Mattie has always had a passion for writing, designing and editing. While pursuing her B.A at Clayton State University, her musical passion took her to new heights. "My love for R&B has kind of outweighed everything", she states. She has truly taken her craft and used it to her full advantage. Mattie joined the team of Grown Folks Music in the summer of 2017 as their Music Journalist and is continuing to pursue her education.