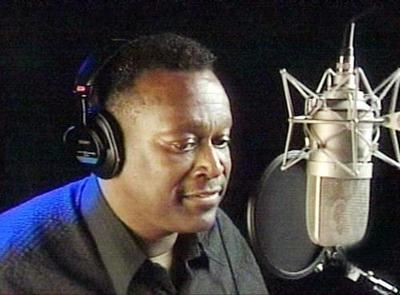 A great editorial piece on our Artist of the Month comes to us today from one of our new contributing writers – Al-Lateef Farmer. Make sure to check him out at worldaccording2teef.com as well as you can follow him on Twitter here.

Riding I-95 in Philly you have plenty of time for your mind to access random thoughts because you spend most of your commute starting and stopping, because traffic is seemingly always ¾ of a mile away. The other night I was cruising, singing along with a Luther CD I made a few years back, when I starting thinking of how underrated Luther is a producer and arranger. Yes, when you think of Luther Vandross, your mind immediately goes to the powerful vocal performances, his trademark "woo-ooo-ooo" and those beautiful lyrics that seem to speak for you.
However, folks tend to overlook how great of a producer Luther was, because his voice was so amazing (no pun intended). In his own compositions, Luther had a way of phrasing lyrics in a way that they stood apart of the melody and their meaning could be truly grasped. He carried this same practice into the brilliant covers that he made his; I was well into my teens before I learned who Major Harris was or that Dionne Warwick originally sang "A House is Not a Home", because Luther owned the songs once he got a hold of them. He took songs that folks had loved 10, 15, 20 years prior and added his indelible signature to them in a way that made it, "a Luther song". There were vocal devices Luther used to add emphasis to a lyric, listen to the bridge in his cover of The Temptations "Since I Lost My Baby", when his multiple use of "sad" let you know just how sad he was. You remember, "Sad, so sad, I'm sad, so sad, so sad"…
It was slight variations like that which showed his genius, even when he updated the work of another genius. As was the case when he took Stevie Wonder's "Creepin" and turned it into a "quiet storm" groove or rearranged Marvin Gaye & Tammi Terrell's "If This World Were Mine" into an even more romantic love song. Luther breathed new life into music from a capsule in time and made them timeless, transcending generational relationships with the original because what he had done with the song was magnificent. Look at the way he seamlessly incorporated "Until You Come Back to Me" into "Superstar" or how he merged "If Only For One Night" and the aforementioned "Creepin" resulting into three of his finest performances. Luther was truly a student of music and also studied what his fans loved, finding a marriage between the two for some of the most memorable performances ever! It is that type of artistry that didn't have to pass with Luther Vandross, but did and left us with so many cookie cutter acts, making it tough to distinguish who is who, while all singing the same long song.