#SoulfulSaturday discovers "Mind Blowing" Spotlight Gold!
What ye say this week Growns?! #SoulfulSaturday is back this week, rekindling a Philly Soul ballad. Of course, we dig on the classics here. Didn't I Blow Your Mind This Time was released in the winter of 1969 by the Philly Groove record label. It was written by producer Thom Bell and founding frontman of The Delfonics, William Hart. #Debutin' this week in January, 49 years ago on Billboard's Hot 100 at No. 99, then eventually charting to No. 3 on the Billboard R&B singles chart. Considered one of the most notable early #PhillySoul tracks.
The groove has been covered extensively since the 70's, bringing out delectable #Soulful voices and illustrious harmonies. Check out the various cuts below.
In 1986, a pop version of the record was released by New Kids on the Block. Check out their live performance of Philly soul classic.
Oh my, drenched in Soul! Amongst much recognition, the track was featured as the signature plot device in the 1997 film Jackie Brown, starring famed actress Pam Grier. A Grown Folks groove that stands the test of time, and we can also say it's phenomenally arrranged.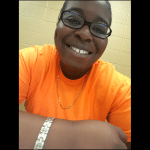 Mattie Brown is a Music Journalist, specializing in reporting and producing content for the R&B genre. Residing in Decatur, GA she obtained her A.A in Journalism from Georgia State University-Perimeter College. Mattie has always had a passion for writing, designing and editing. While pursuing her B.A at Clayton State University, her musical passion took her to new heights. "My love for R&B has kind of outweighed everything", she states. She has truly taken her craft and used it to her full advantage. Mattie joined the team of Grown Folks Music in the summer of 2017 as their Music Journalist and is continuing to pursue her education.