#SoulfulSaturday Goes Deep 😉
This week #Growns as we continue to celebrate Black Music Month, GFM wants to take y'all wayyyyy back on this #SoulfulSaturday with a timeless #Soul classic. Join us as we pay homage to a track that's highly credited as "Deep Soul". Here's a bit of backstory. Memphis-based Stax Records execs were shopping around to see who could they pitch this serious, yet testimonial track to. Certified #Soul sista' Shirley Brown cleared this legendary, infamous opening and vocals all in one take, and the soul groove later became the No. 1 record in the country.
"Hello, may I speak to Barbara
Barbara, this is Shirley 
You might not know who I am
But the reason I am calling you is because
I was going through my old man's pockets this morning
And I just happened to find your name and number
So woman to woman…"
The year was 1974 and "Woman to Woman" spent two weeks at No. 1 on Billboard's Hot Soul Singles chart. Although covered by many, even with some response recordings in return, this classic will forever be credited as Grown Folks Music and covered in #Soul.
"Now, rather you be cool or come out of a bag on me"…this is a #ForGrownsOnly classic!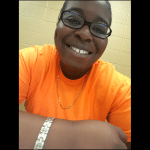 Mattie Brown is a Music Journalist, specializing in reporting and producing content for the R&B genre. Residing in Decatur, GA she obtained her A.A in Journalism from Georgia State University-Perimeter College. Mattie has always had a passion for writing, designing and editing. While pursuing her B.A at Clayton State University, her musical passion took her to new heights. "My love for R&B has kind of outweighed everything", she states. She has truly taken her craft and used it to her full advantage. Mattie joined the team of Grown Folks Music in the summer of 2017 as their Music Journalist and is continuing to pursue her education.