#SoulfulSaturday Celebrates D-A-D 😉
#SoulfulSaturday represents for Dear Ol' Dad this week. Coincidentally, as we continue to celebrate Black Music Month all in the same accord, it would only be right that we found a record that'll be perfectly suited for the occasion. Today, we spread love to all the Proud Papa's.
Here's a track #Growns that we highly admire. This classic Father & Son duet gained international success by reaching to No.1 on Billboard's Pop and R&B charts in 1991. Baby, Hold On To Me was first featured on Gerald Levert's album Private Line, obtaining legendary status as the smoothest ballad ever to be recorded by A Father and Son. Eddie Levert was proud father of our late R&B crooner Gerald Levert. This performance simplifies the meaning of a dynamic duet.
Happy Father's Day Family.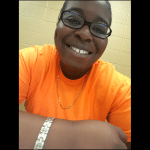 Mattie Brown is a Music Journalist, specializing in reporting and producing content for the R&B genre. Residing in Decatur, GA she obtained her A.A in Journalism from Georgia State University-Perimeter College. Mattie has always had a passion for writing, designing and editing. While pursuing her B.A at Clayton State University, her musical passion took her to new heights. "My love for R&B has kind of outweighed everything", she states. She has truly taken her craft and used it to her full advantage. Mattie joined the team of Grown Folks Music in the summer of 2017 as their Music Journalist and is continuing to pursue her education.