This week in 1988 George Michael's "One More Try" was at #1 on the R&B charts. While many of the songs on the Faith album had obvious R&B ingredients and although Michael's soulful vocals remained ever present in just about every song he sang– to these ears "One More Try" was one of the more pop-sounding songs on the album.
Also, it is an emotional and vulnerable song, especially juxtaposed with the confident "I Want Your Sex". He's not sure if he should try again at love after disappointment. He belts out lyrics that are the opposite of confident, and draws listeners right there next to him in his feelings… "And the last one I had made me cry. So I don't wanna learn to hold you, touch you, think that you're mine." After all of that transparency and uncertainty, he concludes at the end of the song that perhaps love is worth "Maybe just one more try."
The Bringing Back '88 series is about highlighting the seemingly better-than-good music of that year. It was great sonically, and emotionally for those of us who are of a certain age and this was the music that provided the soundtrack for a few of our glory days in 1988. No matter what YOUR year was– a common barometer for music of the past is this grouping of questions: Where? What? Who? Where were you in the world and on your life journey when this song was on the radio? What memories does this song stir up for you and/or of whom? Some of us are blessed to say we got to see George Michael perform this song in real time with friends who we stayed up all night listening to his music and watching his videos with when the Faith tour came to our town. We were just doing what young people do… hanging out at a concert… watching one of favorites perform. In hindsight what were we doing, really, was making a great '88 memory. It's bittersweet because he's not here. "One More Try" captures a moment in time in 1988– evident by its place at the top of the charts. But more than that, powerful writing and execution makes it creatively timeless. That's the best evidence of existence an artist can leave behind.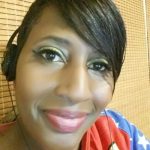 I have questions. Artists have answers.