Check out this now classic interview from 1994 with our Artist of the Month Gerald Levert about his then upcoming second album Groove On.  In this interview he talks about his writing collaboration with Tony Nichols (the two even penned songs for Barry White and Teddy Pendergrass), the evolution of his live performances and competition with his legendary dad among other things.
Read the interview here
Source: soulfunkandmusic.com
Check out "How Many Times" from Gerald Levert's sophomore album Groove On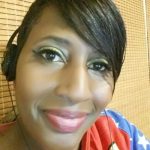 I have questions. Artists have answers.