There is criticism at large that artists no longer address current social issues in their songs. Well, Stokley isn't shying away from using his platform to talk about what he sees going on around him. He brings a timely message in his new song and visuals "We Me". The video shows scenes of poverty and protests while he sings,
Murder rate at an all time high
Working two jobs and you're barely getting by
Scared to drive and frightened to fly
Afraid to fail so you won't even try
Too much information but not enough truth
Illusions of grandeur are numbing our youth
A video these days is not enough proof
I'm not complainin' just contemplating
I'll start with Me
We be the change and I'm gonna start with me."
Listen to the song and check out the video. "We Me" is from Stokley's debut solo album, Introducing Stokley.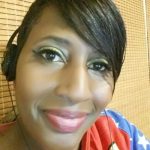 I have questions. Artists have answers.