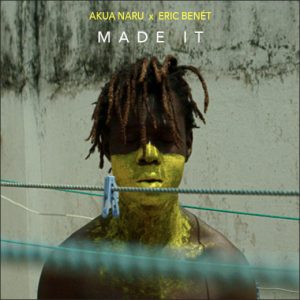 Poet, social activist, singer and rapper Akua Naru released her new single "Made It" featuring Eric Benet, and trust, it's worth the listen, as is her entire album aptly titled The Blackest Joy. "Made It" celebrates blackness, and black triumphs, but the feelings of hope and joy can be felt throughout the song. Akua brought these feelings to life in a way that black people can truly appreciate and even chuckle at because this song is unapologetically us. With lyrics like "Whoever made that sweet potato pie, girl you put in that work" and "Now mama been 'sposed to left church, yet she still talkin'," are all things we can relate to and reminisce fondly about.
Akua's hauntingly husky, yet sexy voice puts one in the mind of the one and only Me'Shell Ndegeocello. Her voice, paired with the soulful croonings of Eric Benet gives this track beautiful energy and light. The declaration of "Mama, I made it" during the chorus will make feelings of pride swell up in your chest as you bob your head along to the grooving beat and soul claps. Be sure to check out the entire album as well as the bright and beautiful video that was shot on location in Lomé, Togo, West Africa.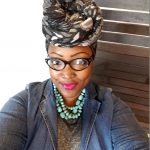 DJ CatEyez is just a lover of music who happens to be a wife, mother, Naturalista, baker, blogger, and wannabe biker chick. (Harley's RULE!) Check out her natural hair blog Going Back to my Natural Roots at 2dimplz.wordpress.com.