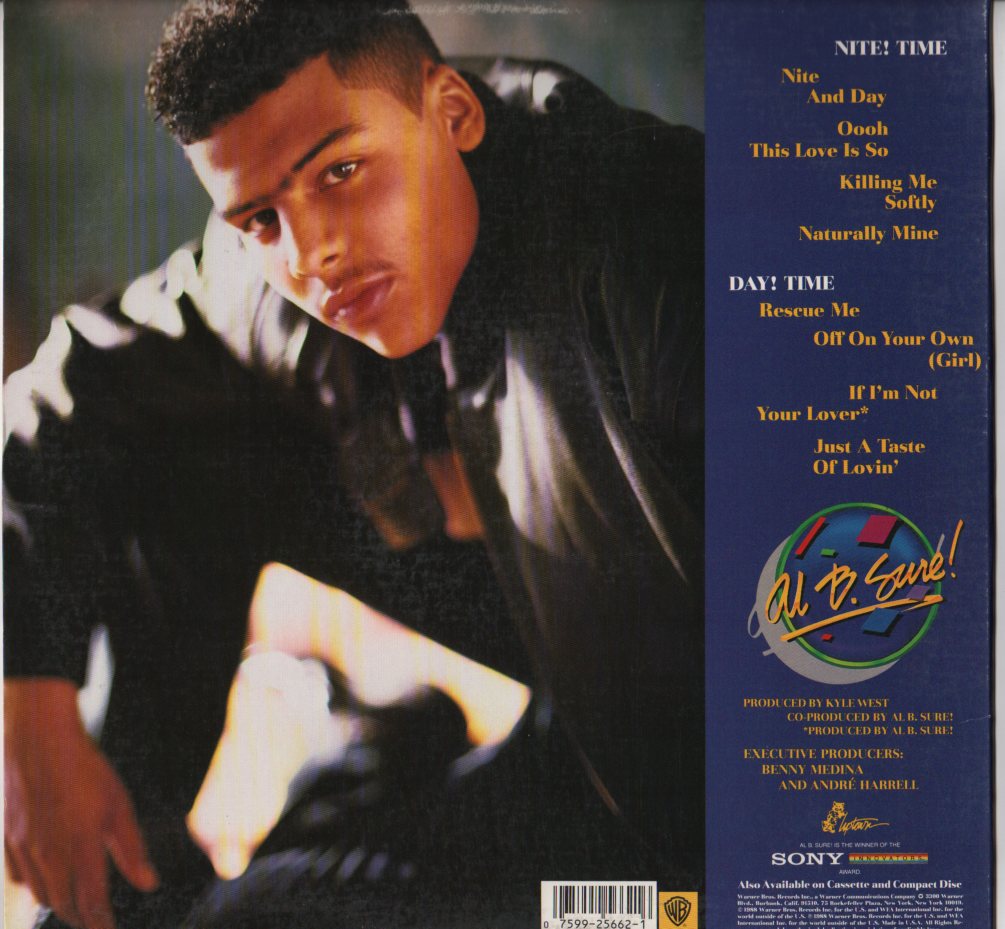 This was another "lemme go to the Wrecka Stow and see what's going's on" type of album release. I had been vibing for a couple of months to the lead single "Nite and Day," and by this time of the spring that record had made it's way to #1 (this week in '88).
Time for the album… I'm checking, what's the movement here, willing to take a chance on the strength (boyyyyeee) let's put these coins down on the counter. Done. Head to the parking lot. Shrink wrap you must go. Ignition and cassette into Pioneer Deck. "Nite and Day" with that unmistakable intro, yeah we've been cool with that, what's this next joint with the descending bass line that cycles around? Oooh is right. I'm loving this joint. A Roberta Flack cover? Nice. I've been inside that song because I learned to play it on piano from my sister's left behind sheet music. This is in '88 terms moving from Fresh to Dope. We're about to finish the Nite said yes we are, yes we are, yes we are. But there's more a flip, can side Day be like Nite with no skips in sight.
Do you wanna, wanna we're hyping up the tempo the rhythmic delivery is a New Jack flow. There's the instant earworm of "Off On Your Own" which I heard sung by many a bro who generally fashioned a hard exterior. The declaration of "If I'm Not Your Lover" yeah felt that as mad relateable. Closing out the set with "Just A Taste Of Lovin'" we must do this again. How about right now?
Yes, repeat. I'm driving. I'm home let's listen in a different environment, same feels. Speaking to me, my kind of young R&B with Hip-Hop sensibilities. Not to offend or unnerve anyone, but this was cool kids music no Herbs, that may sound harsh in 2018 but you must realize this is a stream of consciousness from my 1988 self and because we were about six years away from Forrest Gump, I couldn't invoke the nom de plume Gump because that would anachronistic. So we go with Herb. Nevertheless, any issues please take that up with '88 me.
Many things have changed for all of us since then but one thing is for sure, if in the spring of '88 you got In Effect Mode with Al B. Sure! and let Kyle West break it down at the appointed time, I have to believe that some of the spirit of that age is still inside of you.

Ivan Orr is a multi-instrumentalist, composer, performer, and writer. A native of Charlottesville, Virginia Ivan was involved with the forming and nascent days of The Music Resource Center as its first Program Director. A graduate of Virginia Commonwealth University's Department of Music, Ivan currently resides in Richmond, VA where he maintains an active performance and production schedule while serving as the Music Editor for Grown Folks Music, a position he has held since 2010.