Now Playing: After 7: "If I". It's a family affair on the group's new single, "If I". A sultry ballad– produced by Babyface and Daryl Simmons– is about the one that got away and regretfully realizing that your behavior pushed her away.
"If I" is featured on the group's latest album, 2016's Timeless, the first full-length in 20 years. It has already garnered FOUR top 10 urban AC radio hits, "Let Me Know" (#6), "Too Late" (#9), "I Want You" (#6) and "Running Out" (#3).
Check it out.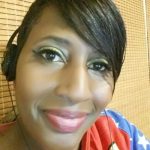 I have questions. Artists have answers.