After 7 is back and the group spoke with Grown Folks Music about returning to recording after a 20-year hiatus with a little help from Babyface, and embracing the new tools and processes of the industry. Read below and enjoy.
GFM: You've actually done some live shows in this new configuration [Jason, Keith and Kevon], but there's been a 20-year hiatus since you've recorded. Tell us why the time is now to return to recording.
After 7/Keith: It's not so much that we felt it was time. Honestly, a year ago this time there was no plan or no motion on our part to even think about recording. This is truly a God-sent resurgence of After 7. A catalyst for this is Babyface. As he was writing his project, a spirit touched him. He had a wealth of music and he felt that it was great opportunity to perhaps get After 7 to come back to the table. When we did the BET Awards several years ago, we were interviewed and asked if would we ever record again. At that time, we made a statement that we won't be recording again unless it's with Melvin. At that point we didn't see the possibility of that coming back together because we all were doing our own individual thing. Melvin was all over the country doing his job. I was in Atlanta. Kevon got married and has a beautiful family. Jason was doing his thing with Macy Gray out here in California. So artistically, we got together to go do shows, but the thought of recording hadn't crossed our minds.
It honestly took [Baby]Face's vision to plant the seed with Kevon. He kicked it around. We got in touch with Melvin and he was excited about coming back together to do it and so here we are. But, there was no plan and there was no timetable from After 7's vantage point. It turned out that God has a way of doing things way above and beyond what man can do with our planning. We all have been victims of trying to plan. [We say] 'We wanna do this. I wanna do this. I'm going to start working on this. I'm going to do this.' That's where we came from, but we've grown. As you get older, you realized that you don't control nothing. You have some things you have to do. What we had to do was stay in shape. What we had to do was try to maintain vocal viability individually and collectively and take care of our families.
But God had a plan to bring us back together, because this started in July [2015] and here we sat in October with a record on the radio ["I Want You"], which is kinda strange for our history in the music business, because it always took weeks and months to set up a record– to set up a release. Here we are now with a record on the Top 20 with Melvin's voice on it and with Babyface and Darryl Simmons writing and producing this fabulous record with all of our voices on it. We're blown away by it, but I think we're astute enough to know that this is God. We couldn't plan this. It's just unbelievable what's going on with this record and us. Here we sit in Los Angeles now with Babyface and Darryl Simmons, the magical producers and writers who've affected hundreds of people's careers and we're blessed that it's family. We're back here recording an album to go with that single.
GFM: How will the new music bridge the gap of After 7 of the the '90s and After 7 now? How will the new music bring the group forward?
After 7/Kevon: Staying true to what it is that we do. We have a signature sound. It's identifiable. People recognize when they hear After 7. In the midst of all that has transpired in this music industry and all the music that people have listened to in the last 20 years, sometimes it's good to get back to what you know. That's where this window of opportunity has presented itself for us as an act. We do one thing. We do R&B. That's our love. That's where we're from. We're just true to that. It's been a long time since you've been able to hear what it is grown folks listen to– the kinds of contributions we spoke about earlier with regards to the quality of music. The kind of elements and dynamics that you think make up a good song fore your listeners. We're not venturing too far from where we started. We're still going to give you all that you've known about After 7. We're just gonna flavor it with a little bit of today, but really not much. We're really just staying true to who we have always been and maybe what will open for us is the fact that people miss what it is that we do.
GFM: How did you feel about Miss Jazmine Sullivan's song [at first] and then appearing with her on the Soul Train Awards? What do you feel that's done for After 7 in terms of your comeback and your resurgence.
After 7/Kevon: This is how God works. We've just been doing what we've been doing all along. When I first heard that song, everybody was blowing me up like, 'Somebody's got your song. Somebody's got your song.' I was like, 'Hey, it's okay.' As a matter of fact I'd been a fan of Jazmine Sullivan long before this record dropped. I personally love the song. I thought it was a nice, fresh approach to something… it's like putting a different chassis on a classic body. She was able to do that and make it work. At the same time while it worked for her, it also kind of put After 7 back in the minds of people in a way that maybe they hadn't thought about. But, they definitely knew that was a sample of "Ready of Not".
She's a particularly talented young lady. [She's got] pipes that are out of this world and her writing is on another level as well. So, it did not hurt by any means her selecting "Let It Burn" and being inspired by my brother's [Babyface] song– he wrote "Ready or Not"– and using it. It was a great platform for her to come out and do something that people were somewhat familiar with. A lot of young listeners may not have been acquainted with the fact 25 years ago this was a song that played on the music charts [and] still plays today, but they weren't familiar with it by name. So, she kind of raised the level of awareness and put us on the radar in a manner… so to speak… once again. It was a beautiful collaboration that we were able to share during the Centric Soul Train Awards show. It turned out phenomenal. She is a super talent… [I] had to add that again.
GFM: Jason, with you being a younger member, have you brought a different perspective or something that Kevon and Keith may not have thought about? What do you feel your role is in this dynamic or what is the perspective that you bring?

After 7/Jason: First of all I have an old soul. We're actually closer in spirit than our ages would dictate. I just try to bring a little bit of energy and try to keep the crowd engaged. I do this little beat box thing that I recently found that I have a love and a talent for a little bit [laughs]. It's fun. I like being on stage. I like the fact that I'm up there with family. It's comfortable. I just try to bring more energy and fun around some very difficult parts at times, 'cause they are really, really, really good singers. So, I just try to hold my own and be over in that corner and make people remember. That's all.
GFM: Keith, you mentioned earlier that the industry has changed in terms how quick the process was of getting the single recorded, sent out and released. It's changed in the way music is distributed and promoted, but now there's also greater and more direct access to your fans in addition to changes in the process. How does After 7 plan to use some of the new tools that weren't available before to facilitate your comeback?
After 7/Keith: That is a big question. It was a big question that we had once we realized what we were trying to do. Again, God is involved. He's blessed us with a couple people in our lives who knew a lot more about social media– as well as Jason has had a lot of experience with social media because he was co-managing with Macy Gray recently. The young lady that has been spearheading our efforts with Facebook, our fan page and Twitter is a television personality in D.C. and she has a wealth of experience and knowledge in it, because they have to do on a daily basis what we're trying to do– set up a platform of response from viewers. She was able to help us enhance our website and set up all of our social media outlets. We realize we're like dinosaurs. When we spoke to her at first, we were like three dinosaurs. I still can't do a hashtag [laughs]. But, we realize that it is relevant and an absolute necessity to have these tools at your access because of the way that people listen to music now. Radio is an important element, but it's certainly not the only element. It's a learning curve for us and it's a continuous process as we go how we can use it. She's constantly telling us, 'Pull out your phone. Videotape this. Take pictures of this. Videotape that. You guys have no idea I can use all this.' But, she does it in her job. So, it's been a little difficult to get our motors running, but our motors are finally running. We're snapping pictures in rehearsal. We just did a choreography rehearsal for the new single, "I Want You". We did some video shooting ourselves having fun doing that choreography, so we realize the viability of the access that it lends you to. It's an absolute necessity and it's new, but we're gonna learn it because that's just who we are when it comes to business. It's [social media] just another aspect of the business of music.
GFM: What is your definition of Grown Folks Music?
After 7/Keith: The kind of music that we sing [laughs]. It's a lot about love and relationships. Not disrespecting men or women with your lyric content and being something that is inspiring to listeners. They've got that term, 'Music soothes the savage beast.' You know back when there was Beethoven and Bach and the 5th symphony nobody was singing those melodies, but people were going crazy over the music. There's a level of respect that you have to have for music and when you add your vocals and lyric content to it, it should be a little bit respectful. But, I understand kids and youth and the difference between being 50 and 20. There's a big difference, but my personal opinion is there should be some integrity taken with the sanctity of music itself. Grown folks music falls into the category of substance. [It is] something that is inspiring, touches the heart, thought provoking and then you get into other areas [like] the moods that it puts you in– sexy, happy, dancing– whatever.
Kevon: Grown folks music is music that touches and moves you. That's what music is purposed to do and with a certain degree of respect. I think what we perform is grown folks music. You won't hear me tearing down a woman or being disparaging in any kind of way. It's respectful. We can talk and sing about a lot of things as long as the music is feeling good, the message is clear, it's thought provoking, it touches you, it moves you and at the end of the day it makes you want to come back around and listen to it again. I like to hear some of these things over and over again. Marvin Gaye– that's grown folks music, I don't care what you say. No matter when you hear it, you're never mad at hearing it again. Hopefully, we can put ourselves in that category… that it's grown folks music that we do.
Check out After 7's latest single, "I Want You"
Get Social with After 7
On Facebook
On Twitter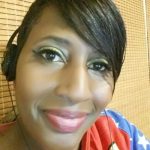 I ask questions of your some of your favorite artists.