Check out the beautiful sounds of "Piano Song" by Eryn Allen Kane from her newly released EP, Aviary: Act I. If you think you've heard the song before, then you may have been watching the BET drama, Being Mary Jane. The song was featured in a recent episode. If you think you've heard Ms. Kane's voice before, it may because she is featured on Prince's song "Baltimore."
About the Aviary: Act I EP (from the Press Release): Chicago's powerhouse soulstress Eryn Allen Kane, proudly presents Aviary: Act I, the first half of her much-discussed, eagerly anticipated debut EP. Mixed and mastered by Matt Hennessy of VSOP Productions and mastered by Hans DeKline, the stunning 4-track release features both breakout singles "Have Mercy" and "Slipping", as well as new favorite "Piano Song" and one previously unreleased cut, "Bass Song". Aviary: Act I is now available on iTunes, Amazon, Spotify, Tidal, and Soundcloud.
In a personal letter to her fans shared via Instagram yesterday, Kane referred to Aviary: Act I as "the appetizer" while its upcoming compliment Aviary: Act II (set for release in January 2016) will serve as "the main course". The official EP release show is confirmed for February 19th at Chicago's City Winery. Tickets go on sale Friday, November 20.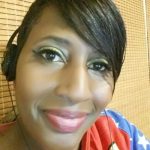 I have questions. Artists have answers.