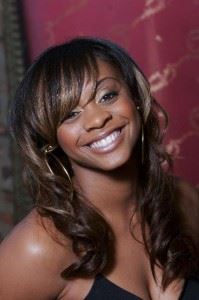 Great new music from Kaye Fox brought to you by the good folks over at 4 The Soul-Reciprocity Inc. home another GFM fave Trizonna McClendon. Produced by Produced by Xtreme, the multi-platinum producer whose credits include work by artists such as Jaheim, Jay-Z, Ne-Yo and Ghostface, "Your Song" creates a feel-good vibe for the listener and transports them to a place sonically reminiscent of late 90's era Lauryn Hill. That's a great place to be. Enjoy!
Your Song by GrownFolksMusic

Ivan Orr is a multi-instrumentalist, composer, performer, and writer. A native of Charlottesville, Virginia Ivan was involved with the forming and nascent days of The Music Resource Center as its first Program Director. A graduate of Virginia Commonwealth University's Department of Music, Ivan currently resides in Richmond, VA where he maintains an active performance and production schedule while serving as the Music Editor for Grown Folks Music, a position he has held since 2010.