Growns, if you like it soulful and funky, then check out "Rent Party" from Ivy Joe Milan. "Rent Party" is from Milan's album Been Down Low.
About Been Down Low (from the release): Been Down Low features Ivy Joe's stellar songwriting, from "America!", written during the Viet Nam War era, to "Been Down Low", written in 2013. The songs pull the listener into Mr. Milan's way of finding the balance between taking care of business, having fun, developing love, pursuing happiness and having genuine concern for family, friends and the world around. The album has musical variety while remaining cohesive, firmly under the umbrella of southern soul, following the Memphis/Muscle Shoals tradition. If you like songs that make you think or if you just want to get up and dance, then Been Down Low is for you!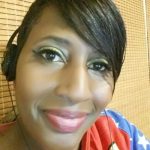 I have questions. Artists have answers.