R&B singer Teedra Moses is back with a new single, "All I Ever Wanted". About "All I Ever Wanted", Moses says, "It's inspired by society's devaluing of love and goodness and praise of money and power," shares Teedra Moses. "I have always felt like 'give me your love and I can make my own money.'
"All I Ever Wanted", is the first single from Teedra Moses forthcoming album Cognac & Conversation on Shanachie Entertainment.
From the press release: "We are very pleased to sign a deal with Teedra Moses," states Shanachie General Manager Randall Grass. "She is a unique artist–a true singer and songwriter whose fan base spans the neo-soul and hip-hop worlds but who has been somewhat under the radar even though she has built a loyal following through live performances, an active social media following and her collaborative relationship with Rick Ross and the Maybach group. We believe that with Shanachie as a label partner, her new album will garner her the recognition she deserves." Cognac & Conversation is Teedra's first new CD in ten years and her second solo recording.
"This album is a continuation of the evolution of my music as I strive to reach new levels musically and professionally," shares the Miami based singer. "Cognac & Conversation is music that's meant to be light-hearted at times while deep in other moments," explains Teedra. "It's meant to be comforting and relatable but at the same time thought provoking and inspiring. The conversation and vibe could be with yourself, the home girls, or your lover."
"Cognac & Conversation is music to serve a soundtrack to life. I am so excited to finally have this new album for all the fans who have stayed by my side all these years," concludes Teedra.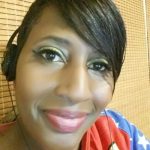 I have questions. Artists have answers.