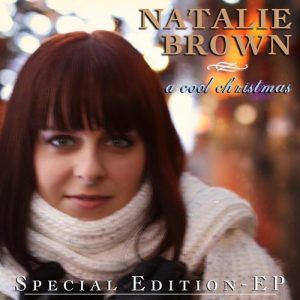 GFM fam we wanted to let you all know about a great project from Grown Folks fave Natalie Brown just in time for Christmas.

From the press release…
A special edition EP of songs taken from the 2003 release "A Cool Christmas". The songs on this digital album have slightly different instrumental treatment, have been re-mixed and re-mastered. This album will only be available from natalie-brown.com until January 5th 2011, so get your copy now. All digital album packages come with: 7 320k Mp3s (suitable for burning to CD), 1 album cover, 1 beautiful 6 page digital PDF booklet suitable for printing.
TYPE: EP | FORMAT: Digital Release | LABEL: Identity Music Group, Inc. | RELEASE DATE: 12/16/2010
1.) Let It Snow
2.) Give Love on Christmas Day
3.) Christmas Time
4.) White Christmas
5.) Have Yourself a Merry Little Christmas
6.) Winter Wonderland / Sleigh Ride Medley
7.) The Christmas Song (Chestnuts Roasting)
To purchase the project at the special price of $5.99 go here.