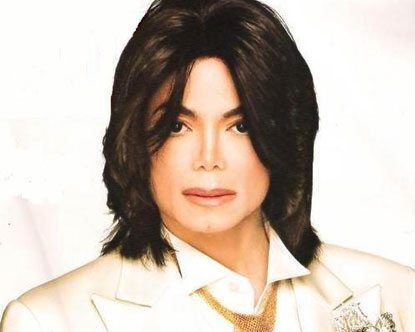 I can remember sitting on my bedroom floor and spinning my mother's 45s on this "old school" portable record player that was the size of a kid's luggage bag. While I was a kid of the 80's and totally emerged in the phenomenon of Thriller, I was still fascinated and drawn to the early Motown recordings like Mama's Pearl and of course, ABC. Even though I wasn't born at the time of those recordings, it was funny how this childhood prodigy from the 60's could still intrigue a 6-year-old like me in the 80's. When I flashback on those moments as well as many others and remember the voices who moved my heart in this love affair with music, none has made a greater impact then the brilliance and soul of Michael Jackson.
For those who question this day's significance, this isn't simply the birthday of an icon. This is the celebration of an artist whose music broke countless records and crossed unimaginable barriers. This day we salute one whose gloved hand and captivating dance opened the doors for so many while carrying the torch of honor for those who influenced his craft. Michael Jackson's presence could make an empty stage a timeless moment and his art showed us the "power of music" and what real artistry can create, inspire and awaken in all people.
So on that note, Grown Folks Music would like to present the "Michael Jackson Birthday" Tribute Mix from DJ Phaze. We hope in listening to this inspired piece you will remember the splendor of the "greatest" who's ever done it – Mr. Michael J. Jackson.
Hit the jump for the playlist as well as DJ Jazzy Jeff's original tribute mix from last year.
Happy Birthday MJ by GrownFolksMusic
Beat It Michael Jackson
Heartbreaker Michael Jackson
Workin' Day And Night Michael Jackson
Michael Jackson Bmore Medley Unknown
P.Y.T. (Pretty Young Thing) Michael Jackson
Get On The Floor Michael Jackson
Leave Me Alone Michael Jackson
Wanna Be Startin' Somethin' Michael Jackson
Ease On Down The Road #1 Michael Jackson
Billie Jean Michael Jackson
Thriller Michael Jackson
Don't Stop 'Til You Get Enough Michael Jackson
Off The Wall Michael Jackson
Just Good Friends Michael Jackson
Smooth Criminal Michael Jackson
Burn This Disco Out Michael Jackson
Jam Michael Jackson
Black Or White Michael Jackson
Rock With You Michael Jackson
The Way You Make Me Feel Michael Jackson
Bad Michael Jackson
Dangerous Michael Jackson
Baby Be Mine Michael Jackson
She Drives Me Wild Michael Jackson
Can't Let Her Get Away Michael Jackson
It's The Falling In Love Michael Jackson
Another Part Of Me Michael Jackson
Liberian Girl Michael Jackson
Girlfriend Michael Jackson
I Wanna Be Where You Are Michael Jackson
I Can't Help It Michael Jackson
Man In The Mirror Michael Jackson
I Just Can't Stop Loving You Michael Jackson
Speed Demon Michael Jackson
Whatever Happens Michael Jackson
I Want You Back Jackson 5
Jockin_Jackson_5 Kane
Unbreakable Michael Jackson
Invincible Michael Jackson
Human Nature Michael Jackson
Butterflies Michael Jackson
2,000 Watts Michael Jackson
Give In To Me Michael Jackson
Got To Be There Michael Jackson
Never Can Say Goodbye Jackson 5
Break Of Dawn Michael Jackson
Ain't No Sunshine Michael Jackson
Outro