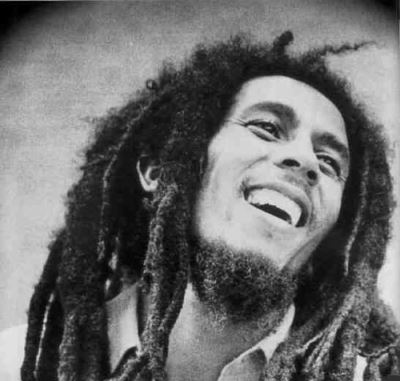 I firmly believe that it does the memory of the late great Bob Marley a disservice to refer to him as solely a musician. A force of nature, yes, a uniter of people around the globe, most definitely yes.
In honor of the anniversary of his birth, Grown Folks Music wanted to provide all of you with a special Birthday Tribute Mix. Special shout out to DJ PHAZE. You can follow the beats on Twitter @THEDJPHAZE.

GFM- Bob Marley Tribute  by  GrownFolksMusic

Tracklisting
1. "Thank you Lord"
2. "Don't Rock The Boat"
3. "Trenchtown Rock"
4. "War"
5. "So Much Trouble"
6. "Waiting in Vain"
7. "One Love/People Get Ready"
8. "Get Up Stand Up"
9. "No Woman No Cry"
10. "Stir It Up"
11. "Natty Dread"
12. "Guava Jelly"
13. "Rat Race"
14. "Stiff necked Fools"
15. "Rastaman Live Up"
16. "Iron Lion Zion"
17. "Crazy Baldheads"
18. "Buffalo Soldier"
19. "Redemption Song

Ivan Orr is a multi-instrumentalist, composer, performer, and writer. A native of Charlottesville, Virginia Ivan was involved with the forming and nascent days of The Music Resource Center as its first Program Director. A graduate of Virginia Commonwealth University's Department of Music, Ivan currently resides in Richmond, VA where he maintains an active performance and production schedule while serving as the Music Editor for Grown Folks Music, a position he has held since 2010.