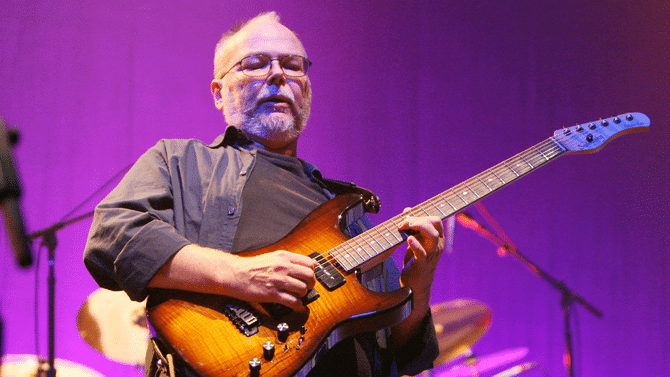 Walter Becker was invited into my home like millions of other homes that welcomed him and Donald Fagen via the wit, wisdom and sophisticated musical vision known as Steely Dan. For me it was as if I heard the sounds of their tunes "Reelin' In The Years" and "Do It Again" outside in the street. But by the time 1977 rolled around and the release of "Peg" from the opus known as Aja Walter Becker and Donald Fagen were invited in the house and seated at the table with two big pieces of chicken reserved. This was, I'm sorry, this is music like no other and Walter Becker proved time and time again that he was a student of not only great music, but art and life that then was reflected in his musical output.
A few weeks I made this proclamation that I've done time and time again. Today reading it is bittersweet when half of a whole that has been with you for over 40 years has made his transition.


One thing is for certain the musical contributions of Walter Becker will never leave us for you see greatness has a way of growing in grace with each passing year. We're talking about one helluva musical marriage between the ideas and approach of Walter Becker on the guitar/bass and Donald Fagen on the keyboards and the musical compositions they created with accompanying lyrical wit. I often stood in awe of how they were able to assemble a crack crew of studio musicians (after early members left to pursue touring opportunities) along with engineer Roger Nichols and producer Gary Katz to fully realize their musical vision. What a vision.
I'm not quite sure what kind of songwriting or production you're doing if you haven't spent some, I'm sorry, a considerable amount of time listening to music that Walter Becker has touched. At some point in my late teens I'm sure I listened to Aja everyday and the influence that process has had on my musical sensibilities, sense of humor and worldview is immeasurable. When I had the opportunity to see The Dan in the early 2000's it was a high watermark in my life to experience that type of beauty in person. Thank you Walter Becker for all you contributed to music, rest well.
Here a few tunes that Spotify has compiled, we can all press play listen and reflect.

Ivan Orr is a multi-instrumentalist, composer, performer, and writer. A native of Charlottesville, Virginia Ivan was involved with the forming and nascent days of The Music Resource Center as its first Program Director. A graduate of Virginia Commonwealth University's Department of Music, Ivan currently resides in Richmond, VA where he maintains an active performance and production schedule while serving as the Music Editor for Grown Folks Music, a position he has held since 2010.