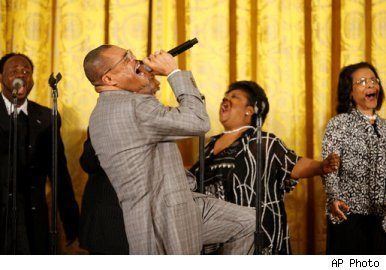 From BVBuzz.com
Gospel music legend Bishop Walter Hawkins has died at age 61.
The Grammy Award winning contemporary gospel singer succumbed on Sunday after a battle with pancreatic cancer.
During his 30-plus-year career in gospel, which consisted of at least 14 albums since 1975, Hawkins created an extensive catalog of music both as a solo artist and with his family ensemble.
Gone Up Yonder: Gospel Great Walter Hawkins Dead.