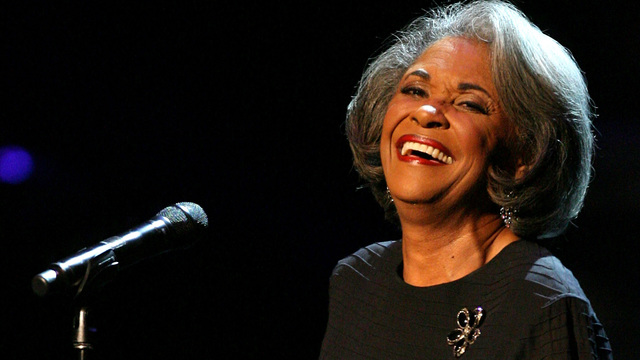 "The music that I sing today was the pop music of the 1960s," she adds. "I just never considered myself a jazz singer. I do not do runs and – you know. I take a lyric and make it mine. I consider myself an interpreter of the lyric." – Nancy Wilson


"A Legend Turns 73 at Yoshi's" – Lee Hildebrand, SF Gate February 18, 2010

Nancy Wilson, the epitome of style grace and elegance has transitioned. Another voluminous library of music has had her doors closed. Born on February 20, 1937 in Chillicothe, Ohio, Nancy Wilson was the first of six children of Olden Wilson, an iron foundry worker, and Lillian Ryan, a maid. Wilson's father would buy records to listen to at home. At an early age Wilson heard recordings from Billy Eckstine, Nat King Cole, and Jimmy Scott with Lionel Hampton's Big Band and by the age of four, she knew she would eventually become a singer.
Aren't we glad that she made that life leading decision. This world has been populated with numerous good singers, but great? Great, well that's something else and as all can attest who ever heard Nancy Wilson she was something else!
From her debut single "Guess Who I Saw Today" on through her stellar music career that included numerous television appearances, albums and tours and three Grammy wins, that "something else" was on full display.
My entry to the world of Nancy Wilson was through her 1990 cover of The Emotions "Don't Ask My Neighbors" it was through this portal that I went back to catch up on what I'd been missing.

The music of Nancy Wilson was "good and grown" long before that phrase was in common parlance. In many ways Nancy Wilson's music helped to define the term. It is our hope here that music and legacy of Nancy Wilson can serve as a reminder that artistry and integrity are the true mark of the legendary.


Ivan Orr is a multi-instrumentalist, composer, performer, and writer. A native of Charlottesville, Virginia Ivan was involved with the forming and nascent days of The Music Resource Center as its first Program Director. A graduate of Virginia Commonwealth University's Department of Music, Ivan currently resides in Richmond, VA where he maintains an active performance and production schedule while serving as the Music Editor for Grown Folks Music, a position he has held since 2010.