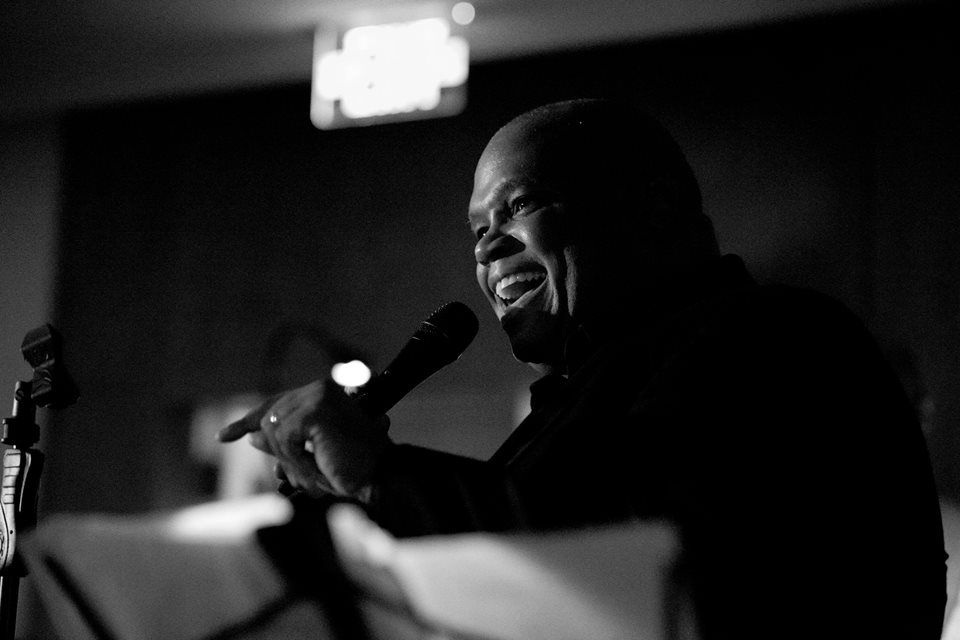 It's not often that we get a music submission from someone in the linage of a legendary songwriter and prooducer. On "Hello It's Me" from Lamont Dozier Jr. we not only get an exquisite performance from the son of one third of the legendary Holland-Dozier-Holland songwriting team (but what I feel is) a tip of the hat from an artist who was raised around great songwriting to another great songwriter on the cover of this classic composition from Todd Rundgren.
Instant Vintage
Lamont Dozier Jr. has brought forth here(to coin a phrase) an instantly vintage performance. Not vintage as in old, no my friends, vintage as in the top shelf. These are the new musical moments that we should look for and cherish – top shelf moments. How does one get to the top shelf? Hard work that is at the intersection of talent. Lamont Dozier Jr. career is the embodiment of the aforementioned tenet.
Lamont Dozier, Jr. grew up a child of Motown, steeped in and influenced by gospel, jazz and old-school R&B. Further, Lamont grew up singing in church choirs under the tutelage of his mother, musician, choir director and former Motown alumna, Elizabeth Ann Dozier. He began developing his performance chops as part of the Detroit Council of the Arts program for young people, which put him under the tutelage of both popular jazz vocalists and professional local dancers. On "Hello It's Me" the training and discipline in performance and presentation from Lamont Dozier Jr. shines through.
Lamont Dozier Jr. states "I come from a real gutsy soul man tradition, and the tracks were done purely old school, with no samples and all live with just a few overdubs," he adds. "One very positive element of waiting until this point in my life to develop my solo artistry is that in this new era of streaming, independent artists have more creative control of their careers than they did back in my dad's heyday and during the era when major labels ran everything. I'm confident that when music comes from the heart, it finds an audience – which in my case will be old soul heads and younger folks who appreciate authenticity in modern music."
Now You Know
When you deal in the exquisite there's a knowing that comes with the territory. You need to know what to ask for and the value of what you're asking for. "Hello It's Me" from Lamont Dozier Jr. has that top shelf musical value that you need to add to your playlist. Remember Grown Folks Music put you on. Press play.
About Lamont Dozier Jr.
Over the past handful of years, Lamont Dozier Jr. has contributed backing vocals to three hit albums by Dave Koz (including Summer Horns II: From A to Z) and dynamic leads on keyboardist David Garfield's arrangement of "What You Won't Do for Love" (from the 2018 collection Jammin' Outside the Box). These projects and others paved the way for Lamont's emergence now as a recording artist in his own right. With an eye towards releasing his debut EP Introducing Lamont Dozier, Jr. in October 2020, he has dropped four highly anticipated singles which showcase the full range of his artistry as a singer, songwriter, and producer.
Ivan Orr is a multi-instrumentalist, composer, performer, and writer. A native of Charlottesville, Virginia Ivan was involved with the forming and nascent days of The Music Resource Center as its first Program Director. A graduate of Virginia Commonwealth University's Department of Music, Ivan currently resides in Richmond, VA where he maintains an active performance and production schedule while serving as the Music Editor for Grown Folks Music, a position he has held since 2010.