#SoulfulSaturday is vibin' into the Holidays…Giving Love On Christmas Day 🎁🎄
#SoulfulSaturday pays homage to true R&B just in time for the Holiday season. Atlanta's R&B Forever concert featured various heavy-hitters from the R&B genre. This week, we salute a Christmas Classic from 2 legends in the game 👇.
Give Love on Christmas Day is a Christmas track written by the record production team The Corporation, which included Motown founder Berry Gordy. The record was first recorded by the Jackson 5 for their album, simply titled The Jackson 5 Christmas Album in 1970. The festive #Soul track went on to be covered by The Tempts, Faith Evans, N.E., and J.G..
"No greater gift is there than love…"
A #GFMChristmas is among us. #TisTheSeason for Christmas Classics. Check out New Edition's version of the classic holiday groove below.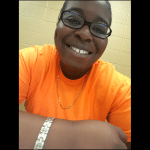 Mattie Brown is a Music Journalist, specializing in reporting and producing content for the R&B genre. Residing in Decatur, GA she obtained her A.A in Journalism from Georgia State University-Perimeter College. Mattie has always had a passion for writing, designing and editing. While pursuing her B.A at Clayton State University, her musical passion took her to new heights. "My love for R&B has kind of outweighed everything", she states. She has truly taken her craft and used it to her full advantage. Mattie joined the team of Grown Folks Music in the summer of 2017 as their Music Journalist and is continuing to pursue her education.