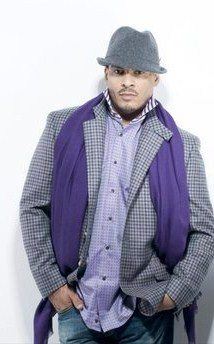 Grown Folks Music caught up with '90s R&B singer Christopher Williams, after a recent performance in Atlanta. Williams talked about where he's been over the years, the music industry today and of course a return to recording and a new project.
Where he's been: Christopher Williams has been starring in urban theatre plays where he's been acting and singing. (Remember his acting debut in the urban classic movie, New Jack City? The #1 single, "I'm Dreamin", from the movie soundtrack is now a twenty-year-old classic.) He has a love for acting and calls himself an actor who sings.
About the music industry now and young artists: Williams said he believes there are talented artists today, but due to instantaneous fame vehicles–namely reality tv, anyone can become an artist rather quickly and the development of the artist is suffering and/or missing.
Why he's coming out with a new project: Williams said he was inspired by El Debarge's return to music and feels that his chapter two in music is more about the fans this time around as he is not a young artist looking for his first record deal. He has experienced success in the business and has the opportunity to write this next chapter just the way he wants to. He said that with his new project he hopes to have a "smorgasbord" of songs and make music that moves people to love each other again. He's currently recording and working with some hot new producers and hopes to have the project out soon.
Why Grown Folks Music is missin' Christopher Williams: Christopher Williams is one of the best male vocalists to ever pick up a microphone. Not one of the best R&B male vocalists, but one of the best male vocalists period.
Arguably, the best example of his excellence as a vocalist is his third CD Not A Perfect Man. A mature album–right up there with the maturity of Luther Vandross' work at the time– was perhaps ahead of Williams' time.  Not a comment about the man himself, but about the project being a departure from the new jack swing and urban R&B sound of his previous album Changes, which, mid decade (1995) he could've easily continued to ride the wave of.  Instead, Not A Perfect Man went beyond. With contributions from Gordon Chambers, Brian McKnight, James Stroud, Rashaan Patterson and Diane Warren among others, this could have/should have been Christopher Williams' crossover album. Not that it was ever his goal, but the album showed enough growth, versatility and ability to do so. Williams left everything he had on the studio floor and proved he wasn't just a R&B heartthrob, but a vocal performer on songs like "If You Say", "Learning To Love Again", "Not A Perfect Man",  "We Don't Know How To Say Goodbye", as well as a cover of the country song, "Down On My Knees".  But the album failed to launch and to take him to the next level.
The good news is 22 years after his debut album Adventures In Paradise, Williams' voice remains in tact. He still sings with power and range. It's not only that he can sing; he also knows how to sing. He's never been too handsome or too cool to open up his mouth and let go. He's a throwback to a time when singers stood flatfooted and just sang with no sound tricks and no stage gimmicks. If ever presented with the opportunity to see him perform live–get there. Williams has been talking about a releasing new project for a while now, but seems more passionate than ever about making it a reality.  We wish him all the best.
–KKC
Follow Christopher Williams on Twitter
Listen to Christopher in his own words during his episode of TV One's Life After
Watch the video for the the 1991 #1 single "I'm Dreamin'"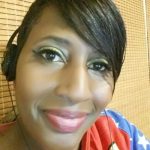 I have questions. Artists have answers.