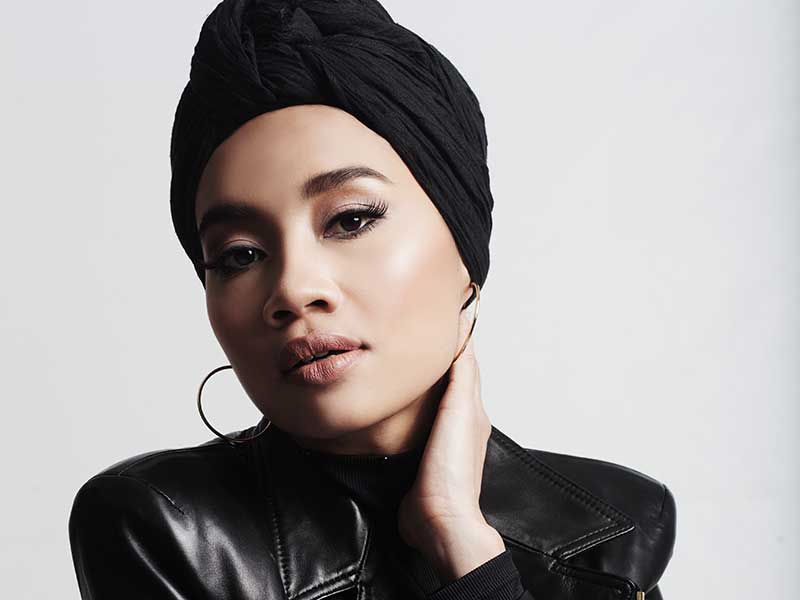 Just a few days after performing at the Soul Train Music Awards, Malaysian singer-songwriter Yuna, talked with Grown Folks Music about her current album, Chapters, making music in America, transitioning to R&B, and working with Usher. In fact, her collaboration with Usher on the song "Crush" is how #Growns may already have come to know her. Read below and enjoy.
GFM: This conversation comes fresh off of your appearance at the Soul Train Awards. Tell us about that experience.
Yuna: It was amazing. I had a lot of fun. I was looking forward to it for a long time. When I first found out that I was going to be performing at the Soul Train Awards, there was never a day that I didn't think about it. What's the arrangement of the music? What am I going to wear? Who's going to do my makeup? Where are we staying? So, the preparation was really detailed in my head. I was really happy to be a part of it… to be a part of something so huge and so special honoring soul and R&B musicians in the country… actually worldwide. I'm really thankful and grateful that I was invited to perform. Thank you so much.
GFM: Funny, your music didn't start off in R&B and soul. Am I correct about that? Talk about that… how your music didn't start off in soul. It sounded different than the way that it sounds now.
Yuna: Wherever you are in life, you just have to be present and learn something new everyday. When I first started out I started out in the very indie rock, independent music industry back home [Malaysia]. I was around musicians and bands and I learned how to play the guitar. After that, I started writing songs on my guitar as a singer/songwriter. All of my songs were very acoustic. I grew up listening to a lot of different types of music, including R&B and Hip Hop. When it comes to performing as an artist you've gotta find something you're comfortable with performing. I always thought, 'I don't know how to work with R&B music.' I wasn't exposed to R&B producers. We didn't have that privilege of working with R&B or Hip Hop producers back home.
When I first moved to L.A., suddenly I was surrounded by R&B producers. Working with Pharrell really opened my eyes and widened my horizons to working with different types of music… especially with Hip Hop beats and something that was more urban and soul music. I took that and I learned from him. I feel like you can slowly listen… there's an evolution of Yuna's music… from the first album to the second album to the third album… you can hear a little bit of urban contemporary music in there. I was happy to do it, but for Chapters I finally just decided, 'You know what? I'm gonna do this. I'm gonna commit to this and put my 100 percent effort into this project and I'm going to make it an R&B album.' That was something that I was passionate about because I felt like I was fully evolving into more of a soul artist.
The things that I've learned the last couple of years have brought me to this point where I was able to 1. Work with R&B producers and 2. I feel like whenever I'd perform I'd gain a lot of people who love all the songs that were leaning toward the R&B and Hip Hop genre. I pay attention, so working on Chapters I decided I'm going to work with Fisticuffs, Robin Hannibal and DJ Premier. These are all household R&B producers. They've worked with Jhene [Aiko] and Miguel. But, what I wanted to do is find a balance between the acoustic singer-songwriter Yuna to maybe the Yuna who's working on an urban contemporary project. With this album I finally got to do it and it was on my own terms and my own rules. Nobody told me what to do… 'Yuna, work with this producer or work with that producer.' That is pretty much what was happening before. I was working with too many producers to see where can this fit in and where is my pocket. I was still searching for my sound and my voice. Finally, I made a decision for myself to go for something that I love doing and I love making. We have Chapters and I just went with my gut. I decided that this is something that I really, really want to do, but I don't want anybody to tell me, 'You should do this or you should do that.' This is just me making the decisions for myself. I'm glad I did it. I love every bit the process of it.
GFM: You say that you were searching to make sure that you found your own musical identity. Was part of that search the reason why you decided to pursue your musical career in America? Why was that important to you?
Yuna: That was important to me because like I said before, growing up there's only so much you can do. Malaysia, is a small country. The music industry is still progressing. It's still evolving, but it's not the same as what we have here. I wanted to do English songs, because I initially wrote songs in English. I didn't have a market in Malaysia. I couldn't survive because back home if they're are listening to English music, then they are listening to music from overseas like America or Europe. I couldn't express myself musically in full form. I had to write in Malay a lot of times. I was producing a lot of Malay music which is fine as well, but my passion was, 'Ah, I wish my English songs were out there. I wanna see where it goes.' I just had to make the move because I wanted to see what I can do with my English songs. It would be such a waste if I didn't get to share them with more people. I'm glad that I'm here. I've worked so hard for the past six years. When I first flew in and worked with different producers up until now– I'm so happy to be where I'm at. I feel so blessed to be able to do what I love now. I'm here and I'm doing it. Just a couple of days ago I was performing at the Soul Train Awards and that was one of the highlights of my career. I'm so happy I was invited to that.
GFM: Most of the Grown Folks would probably know you best from your song "Crush" featuring Usher. How did that collaboration come about?
Yuna: I met Usher about two years ago. It was one of those things where [I was told] 'Usher wants to me you because he's a fan of your music.'  I was like, 'Oh my God!' It was pretty special. When you put your music out there you have no idea who's listening to it. I didn't think about it too much.  I was just like, 'Okay, let's just keep on making music. Let's keep on making good music.' It wasn't for the purpose of someone famous listening to it or a maybe a huge producer is going to listen to it. It wasn't like that for me. It's still not like that for me. It was solely for the fans.  Usher was a huge fan of one of my songs called "Coffee" and he wanted to see me. We met up and we started talking about normal stuff and about music, but I didn't have any material at the time.  I wasn't working on any projects when I was meeting him. A year later when I finally started working on Chapters, I wrote "Crush" and I recorded it. Something was missing. It was empty. Something was missing. I wanted Usher to be on it. It wasn't like I wanted a male vocalist and it could be whoever.  No, it was in mind, 'We have to get Usher on it. I don't want anybody else but Usher.' So, I went for it. I was like, 'Okay, this a long shot but let's just go for it.' He said yes and then the rest is history. He worked really hard on it. When you listen to him performing the song he put [in] a lot of passion. It was beautiful and effortless. I'm really happy. I feel like I'm very new to the industry and very young. Nobody knows about me. For someone like Usher to say yes to a new artist like me is something that you can learn from… how humble he is… how down to earth he is… how open he is to new music and artists like myself. I'm forever thankful for having the opportunity to work with him.
GFM: Talk about the rest of the Chapters album. What's the story that you're telling with the album?
Yuna: I think the story that I wanted to tell was self love. It was a lot to do with the end of a relationship and the struggles that you go through of letting go and the moment when you know that something is about to end itself or trying to move on. Realizing you are worth more than what you think you are. Just trying to see yourself as beautiful inside out no matter what people say. Chapters was about [my] wanting to write about self-appreciation and me embracing my womanhood. The way I see love now is so different because I went through so much. I lost people that I love… to a break up. For example, my grandfather and uncle who I was close to both passed away last year. My heart was breaking and I wanted to talk about that. I wanted to be vulnerable. I didn't want to hold back. Also, I spoke about being hopeful in love. That's also very important. When all the hope is gone, what can you do? You just pray for the best and you know now. You're more focused. I'm like, 'Okay, now I'm going to focus on myself, or I want to focus on getting someone that I truly deserve who can truly make me happy.'  I think that's the kind of stuff that we all go through… the heartaches and trying to be better… trying to remember where we come from… trying to feel very positive and hopeful and look forward in life.  All of those things [are what] I wanted to talk about on Chapters.
GFM: What is your definition of Grown Folks Music? 
Yuna: It has to be something that is more aware. This is the kind of music that people who are woke, I feel, can relate to. For example, I don't write music about fantasy. I don't write music about a temporary thing– the club or whatever. Yeah, that genre is fine… it's there. But, I wanted to write something that's classic and timeless. I want my music to be played in 2070 and people can still relate to the words that I use. I don't want to use terms like Twitter and Instagram– something that's very temporary. When you talk about love it should be very poetic and it should be timeless. That's how I see grown folks music– something very honest and sincere. Something that comes from the heart because that is something that you can hold on to forever.
Yuna's current album, Chapters is available now. Be sure to catch Yuna on the Soul Train Music awards when it airs on Centric and BET at 8 p.m. ET on Nov. 27.
Connect with Yuna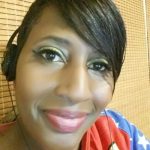 I ask questions of your some of your favorite artists.