GFM Spotlight Interview: Willie Clayton Talks Bridging the Gap & Getting Schooled by Barry White
Soul singer Willie Clayton is a veteran of the music game. He has been performing since the late '60s and has recorded 25 albums since the '80s. After 50 years in the entertainment business, the self-professed "gritty R&B singer" still strives to reinvent himself and stay relevant. He talked with Grown Folks Music about how he bridges the gap between then and now and that one time "The Maestro" Barry White taught him a lesson. Read and enjoy.
Golden in the Game
GFM: You've been putting out records since the late '60s. You've got 50 years in this thing. What keeps you keeping on?
Willie Clayton: First of all, I see you did your homework. To be exact… to be exact, it would be 54 years in this business. What keeps me going strong is God still has a purpose for my life in this entertainment business. As long as a I have a passion for singing and entertaining the public, I will continue giving 100 percent. The day I can't give it 100%… that's the day it's time for me to take it to the house.
A Lesson From the Maestro
GFM: I read that you toured back in the day with Al green, James Brown and Barry white. Is that true, and do you have any good stories to tell us?
Willie Clayton: Well, I always tell the greatest story [laughs]. The Al Green days were really a lot of fun. We're talking about back when he was hotter than cayenne pepper. When women were throwing whatever they could at him. I was recording for the same record label, which was Hi Records, as a kid.  We would jump from city to city. That was very exciting for me.
But, the Barry White [story] is the most memorable one of all. We were in Chicago at the Arie Crown Theater.  I had just finished performing. He did three nights at a sold-out venue that seats 4,500 people. As a kid… you know as young people… we want to pump our chest and think we're all this and all that. The ladies are screaming. The guys are saying, 'That's a bad little dude.' But, as I was coming backstage going to my dressing room I said to someone, 'I just stole that show.'
So, in between shows Barry White asked to speak to me. He said, 'Young man… with that real deep voice… let me tell you something. You can sing. You really can. But, do you know that all those people out there… predominately white… about 40 percent black… they won't even remember who you were tomorrow. You don't have no hit record. Until you get a hit record you're just a good singer.'
That has always stuck with me– that I need a hit record. And once you get some hit records under your belt then you can be called a headliner. Or, you mean something to this business. When you can perform by yourself with no opening act… no one else on the bill but you… and you can sell out a venue… you have possibly arrived.
Thanks and glory be to God that I've been able to stand strong and stand tall since 1975 without looking back. I've been able to survive the rough… the ups… the downs… the lows… whatever you wanna call it. For some reason, there's something inside of me that keeps reminding me, 'You got a little bit more to give.'
To answer your question… hopefully it made some sense to you. I could talk to you about not only just Barry White [and]  Al Green, [but about]  Aretha Franklin, the original Temptations, the original Harold Melvin and The Blue Notes, the original Chi-Lites, the original Delphonics, the original Stylistics, the original Sylvers, the original Jackson 5. I could go on and on and on.
This wouldn't just be talk. I actually happened to be blessed to be on the same bill… to be on the same stage with the greats such as B.B. King, Bobby Bland, Tyrone Davis [and] Johnny Taylor. The lists goes on… and my big sister who's gone on to glory… Betty Wright. So, I have a good career, but be patient. God ain't through with me yet.
Bridging The Gap
GFM: Speaking of not being through with you yet– we have a saying around here at Grown Folks Music called "Bridging The Gap". I know that you bring in young producers and writers for your music. What does that do for you as a veteran artist and how do you feel that enhances your music? What do they bring?
Willie Clayton: We're like hand in hand. It goes like a hand in a glove. These are the younger talents. You have to recognize them and understand that if you want to stay relevant you have to be able to recreate yourself. Not so much just change with time, but recreate yourself. Someone told me years ago, 'Son, you either change or be changed.'
Time has brought about a change and I've been able to maintain [and] get those young producers. Don't be afraid to allow young people to help elevate you and help create your place to where you can continue to sustain. We've been blessed. Last year [2020] we had a single titled, "Love Don't Hurt Me" to go number 28 on the Billboard Hip-Hop and R&B chart. This year, we got another single that's been out two months that has been back and forth [between] number 29 and 30 on the Billboard Hot 100 of the R&B chart.
So, that within itself tells me that the younger producers are really giving me something that I need to keep me relevant and we have some more new stuff coming. I did a single on one of my CDs called, "We Both Grown" in 2009. We actually released it in 2010. I had the pleasure of getting a young man by the name of Dave Hollister, who happens to call me his uncle and we went top 5 on the Billboard single chart with that. We had the pleasure to perform it on the Steve Harvey Morning show in April of 2010.
In 2005, [to] back up a little bit, we had the pleasure of doing a single featuring the Ying Yang Twins. I'm not afraid to take a chance and step out on faith and try something different… because, as you say… bridging the gap.  The music keeps changing and the music keeps evolving. Either you're gonna change with it, or you just gonna get left behind. Would you agree?
GFM: Agreed. So many veteran artists however, have a hard time navigating the changing times and don't quite know what to do. So, when you are able to as you say, recreate yourself and/or embrace younger artists it can be a good thing to help you stay relevant and also as you said– the re-creation of who you are as an artist– without losing your authenticity. Just accepting the fact and being okay with the fact that music changes.
Wille Clayton: That is 100 percent true. If I may piggy back off what you just said, what happens is a lot of older artists… because I can remember when I was a much, much, much, much younger man and had an idea.  We won't call the name of some of the major R&B artists back in the day who had these big million-dollar deals with Columbia Records and stuff like that. I didn't have no money, money… but I was making it. I went to them because I wanted to be a part of the business side. Not just an artist. I always wanted to be "a company owner" and be the man that sits next to the man. The older artists… they wasn't ready for that. They shut me down as though I was a bad case for them to even be around.
But in my time, I welcome the younger artists. The artists like the Calvin Richardson's and so forth and so on, who I've been blessed to produce and have a couple of hit records that I wrote for him. So, that tells me that I have did the right thing in terms of, okay maybe [there's] some of those [who] don't want to accept the fact… because I'm older… I'm not with a major label… [but] it could be a great record and they'll be reluctant to plan that record on me.  But I'm the owner of the record. I'm the writer of the record. I own the publishing on the record. Get a younger artist who can sing the song and guess what? The world and business still will see Willie Clayton through the eyes of a younger artist. You talking about bridging the gap? There it is.
I'm A Soul Man
GFM: You consider yourself to be one of the last great soul men. What does it take to be soul man?
Willie Clayton: Well, as someone said… it's not my saying… they were telling some of the younger artists, 'Whatever y'all do, stay close to Willie Clayton, because he used to be a young, young man, but now he's a young, old man. You can learn a lot.' Especially when a man has been blessed to do what God has gifted him with not part of my life– but ALL of my life.  And [I've] been successful at it for over 40-something years.
That would be in itself to me not only a blessing, but I thank God for the gift. I thank the fans for still embracing me. I thank the younger fans. We released a song in 2006 titled, "Boom Boom Boom". I had a young producer who had produced people like Jeezy, P. Diddy and others who is just like a son of mine. I wrote it. He put the music together, but by the same token I was able to get a whole new audience and still keep the audience that I had.
I am always trying to find ways to keep reinventing myself. I'm not afraid to ask questions. I'll even ask you if there's something I feel that, hey, it'll help enhance what I'm doing because no one knows it all. Each day of my life I thank God I've been able to learn something new… learn something about this business that didn't know nothing about… and I've been doing it for 50-something years. No one really has it figured out. But, if you just be open and willing to allow some good network information– you could be able to sustain, continue and evolve. Bridging the gap for as long as you feel like you can do it. When that day comes that you feel that it's no longer fun, you say, 'Thank you, Jesus. I had a good run.'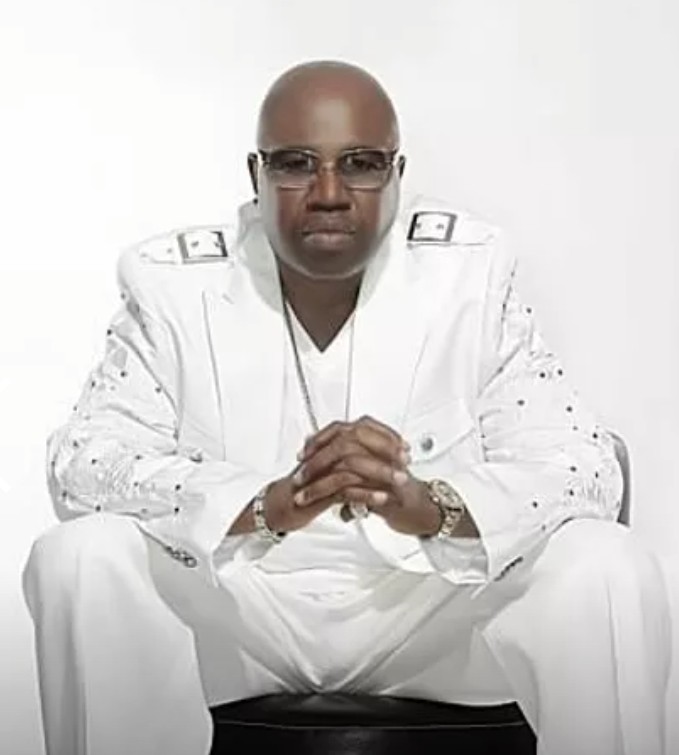 What is Grown Folks Music
GFM: With song titles like "Boom Boom Boom" and "We Both Grown" I think you know a little something about being grown.  So, what is your definition of Grown Folks Music?
Willie Clayton: [Laughs] Good clean wholesome music that definitely, definitely does not have no way, shape, form or fashion disrespecting the female in no kind of way. And, giving them some good production, some good lyrics that not only [in] the year of 2021, but even in the year after and so forth and so on, it will be music that they can still say, 'You know what? This grown folks music still sounds good.'
Look at Marvin Gaye's "Let's Get On". It still sounds better than stuff that's being recorded today. Look at Barry White… [sings] 'Give it up. Ain't no use.' How do you outdo that? David Ruffin… [sings] 'I'm gonna walk away from love.' How do you outdo the Temptations? [Sings] 'I've got sunshine on a cloudy day.' We're talking about records that were recorded back in the late '60s. Smokey Robinson… [sings] 'Ooh, baby baby.' How you gone outdo that stuff?!
Then, you've got Aretha Franklin with, [sings] "It ain't no way I can love you, if you won't let me.' That's grown folks music. Al Green… [sings] 'Love and Happiness.' That's grown folks music. James Brown… [sings] 'Please, please, please, please.' That's grown folks music. Ray Charles… [sings] 'Tell everybody Ray Charles in town.' That's grown folks music. Bobby Bland… [sings] 'Ain't no love in the heart of the city.' That's grown folks music. Johnnie Taylor… [sings] 'Shake it up. Shake it down. Move it in move round, disco lady.'
Or, let's go to when Luther Vandross came out… [sings] 'I wanna tell you baby, the changes that I've been going through… missing you, missing you. That's grown folks music. Or, Willie Clayton… [sings] 'Let me take you to bedroom, make your body go boom, boom, boom.' [That's] grown folks music.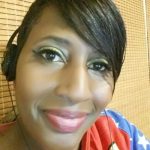 I ask questions of your some of your favorite artists.