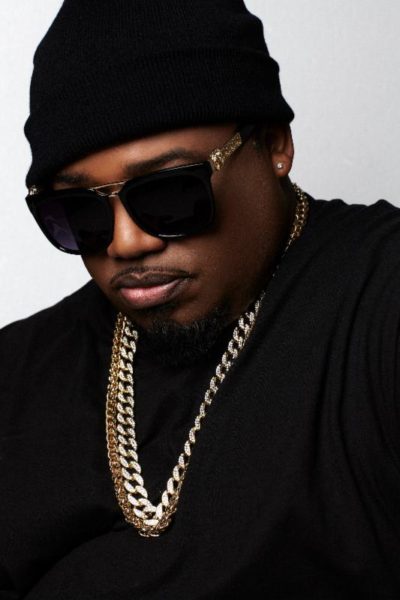 Grown Folks Music caught up with R&B crooner Dave Hollister and he generously spoke with us about the intent behind his forthcoming new album, The MANuscript, disappointment in the lack of marketing for his last album, collaboration projects with Angie Stone and Fred Hammond and the United Tenors and touring with Blackstreet.
GFM: Prior to the last album in 2014, it had been a while since we'd heard from you on the R&B recording side. Was it important to you to keep the momentum going by not letting a lot of time pass between this new album and the last.
DH: It was definitely important being that the last record company jacked that last record up. Myself and my manager, Walter Millsap, we didn't want to [let time pass] because it's almost to the point that nobody knew that record was really out. The single did well, but nobody knew an album was out. So, we just wanted to come right back on the heels of whatever they remembered and jump right back in.
GFM: I have that last album, and I'm sorry that it didn't do better than what it did because "I'm Different" is a masterpiece.

DH: Wow. Thank you. That's funny because that was actually going to be the next single.
GFM: It was a very good one and I'm sorry. I almost want you to repackage some of that.
DH: I'm thinking about that. We've actually been talking about that. A lot of people are doing that– taking the album and repackaging it and putting it back out. Like I said, the last company didn't push the record. eOne is a one and done situation anyway. They feel like if they get you to the top ten, then they've done their job with the single and that's what they did to me. I've never, ever, sold 20,000 copies in my life. It was very embarrassing. The album had some good music on it. It had some real good music on it, so I'm thinking about doing that because it's too good of a record to just let it die like that.
GFM: A lot of the songs on the new album sound like a celebration of women. Let's talk about the new album. Let's talk about The MANuscript.
DH: I've been kind of just sitting back thinking, 'What are we missing? What really are we missing?' We're really missing love. We've gotten away from love. Nobody's really talking about love anymore. It's all about having sex and doing stuff that doesn't even matter. Half of the stuff you can't even understand what people are saying. I ain't gonna call no names, but you get out here and mumble on a record and it goes to the top. What is that? A lot of people say that they can tell what I'm going through by what I release, and I am in love with my wife. I haven't been in love in a long time. What's in me is what's going to come out. We as men… especially when we get older… [should know] it's nothing wrong with loving your girl, or loving your woman, or loving your wife. That's what we're supposed to do. That's what we were put on this Earth to do. I just wanted to get back to love.
GFM: Where did the song "Let Him" come from?
DH: [laughs] You know what, that's funny 'cause I was waiting [for someone to say] 'What about this one?' That is a song that I really felt. As much as this album is for women to give their men, it's men to give their women. A lot of men, like the record says, they're just going to bark and sniff. They ain't really going to leave the yard. Especially when they know they've got a good woman. Basically, stop complaining. You're going to complain and make the man miserable. If that's what you're going to do– leave. If you're going to stay, let him cheat in peace. If that's what's going to happen, leave the man. I've been through this. I can't stand the fact that if you think I'm cheating, and you have no proof, then let me cheat in peace if that's the case. If you're going to stay– be quiet. If you're going to stay, stay with the man and get what you're going to get. Let him get what he's going to get. Y'all must have an arrangement. Let him do his thing, because I know you're probably doing yours. It's just one of those records that make you think, 'Okay, either I'm going to leave, or I'm going to deal with it.' Basically that's it. .
GFM: You mentioned Walter Millsap. Is that how the collaboration with Ms. Angie Stone came about?
DH: Well Angie and I have been friends for years. We've always wanted to work together. As a matter of fact back in 1999 we started working together in New Jersey on something that never came to fruition. He was managing Angie and Angie told him that she wanted me on the record. They called and he was like, 'Man, you've got to do this record for me.' Walter and I go back to Chicago '85… he had a couple of records on that album. We both go back, so it was almost like a natural thing for them. They made the call and Angie and I did the first song. We did the duet on her album first called "Begin Again", then we said, 'Okay, this could be something.' So, we followed up on mine and I'm just letting you in on something new– Angie and I will be working on a duet album together. It's gonna be fun… all original stuff. We might do one cover, but everything is going to be original.
GFM: Speaking of other collaborations, I really enjoyed the United Tenors album. Talk about working with Fred Hammond, Brian Courtney Wilson and Eric Roberson.
DH: It was one of the best times I've had in my career. Again, I've been knowing Fred for umpteen thousand years coming from the church background. I knew him when he was playing bass for The Winans and even Vanessa Bell Armstrong. I was singing background for Vanessa Bell Armstrong. She was my first professional entry into the music business and I started singing background with her at the age of sixteen. I traveled with her, toured with her for some years and that's how I got to know Fred. So, when Fred wanted to do something different he called me. We talked about it. We courted the idea for like two years. We even talked about the different line up that was going to happen. It was always Fred and I, but the line up ended up being Brian Courtney [Wilson] and Eric Roberson. At first it was myself, Tank and Kenny Lattimore. When Kenny and Tank didn't work, we were going after Anthony Hamilton. Anthony pondered it, but for some reason it didn't happen and then Brian and Eric just kind of fell in. It was it. Once we got together it was magic.That was the best time we had recording. It was so much fun. We went out on tour for about three weeks. The crowds were amazing. We played to packed houses every night. It was amazing. We've talked and Fred wants to do it again, but of course he's doing his Festival Of Praise tour and all that kind of stuff. We're all out doing our own separate things as well, but there will be a second United Tenors record.
GFM: That is an anointed CD. That is my go to CD. When stuff is going on, I put that CD in.
DH: Thank you so much. Yeah, Fred is the mastermind behind it all. He's such a gifted writer. He's just amazing. Even though we came into this knowing each other beforehand, I've always been a Fred fan. I've always been a original Commissioned fan… the original Commissioned members. I've been a fan for years.
GFM: Do you plan to record any more gospel music as a solo artist in the future?
DH: I don't know. God would have to come sit on my sofa and I look him into his bright face and he'd have to tell me. Because what I am is… I'm a messenger. Somebody asked me earlier today was it hard for me to transition to gospel. No, because that's actually where I came from, but I don't let people put me in a box. I'm not an R&B artist. I'm not a gospel artist. I'm a messenger. I'm an artist who is a messenger. Whatever is on my heart to sing, [then] that's what I'm going to sing. If God puts it on my heart to do a gospel record then I'll do another inspirational album. I don't see it in the near future.
GFM: Am I correct that you've done some performing with Blackstreet here and there? Are there any reunion plans?
DH: I actually been back with Blackstreet since 2009. We've been together since 2009 performing. We've been touring pretty heavy since 2009.
GFM: But no recording yet?
DH: Oh we've recorded. We've got like 40 songs recorded. It's just [that] Ted [Teddy Riley] is the type of person who likes to take his time. He's a perfectionist, but the 40 songs have been done for like two years… three years.
GFM: What's your definition of Grown Folks Music?
DH: Music that'll be around forever. Legendary music. Music that you can put on or make today that'll be around until you die. Grown folks music, soul music… they're all synonymous to me. They're all one and the same. Anything that will be around for years and years– I call grown folks music. I won't call no names out, but most of this mess that's out here now, you ain't going to hear two years from now.
Dave Hollister's new album, The MANuscript , is scheduled to drop in September 2016 on Shanachie Entertainment. Check out the video for the first single, "Definition Of A Woman".
Dave is also involved in Baby Hold On To Me, a stage play inspired the music of the late, great Gerald Levert. Dave plays the role of Gerald Levert. Find out more about Baby Hold On To Me here.
Follow Dave Hollister
On Facebook
On Twitter
On Instagram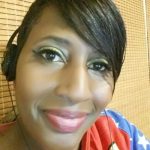 I ask questions of your some of your favorite artists.