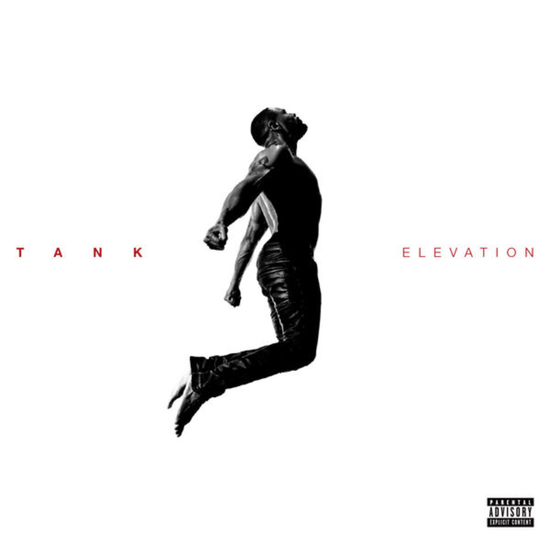 Grown Folks Music recently spoke to Tank about his soon to be released ninth album Elevation. He talked about the collaborations featured on the project, the upcoming tour with Fantasia, Robin Thicke and The Bonfyre and why he's been successful doing sexual music while other singer songwriters in his class have not. Read below and enjoy.
Sex Music
GFM: Recently Lyfe Jennings put out a track that's super sexual. We posted it and got some negative feedback. I remember back in the day when Brian McKnight put out "[If Ur] Ready To [2] Learn" that got some feedback. What I've noticed about you is that you haven't gotten any push back about putting out really sexy songs. In fact, you just seem to have found a lane and driven straight up that lane with a Mack truck.
Why do you think that is? People have totally embraced "When We" and "Dirty" and those have been your two number-one singles. You're a veteran singer-songwriter like those other artists I've mentioned. Why do you think you haven't gotten the same push back, or why do you think you've gotten embraced?

Tank: I think that people decide who they want to hear certain things from. I can't speak to why those songs didn't work, or those moments for those guys was a little difficult or there was push back. I can only just say that with certain artists you expect a certain thing and you allow a certain thing.  Another artist will try it and they'll [the listeners] be like, 'Nah, that ain't it.' It could be the same song. But, it'll just be received totally different based on a maybe a track record. The artist's track record in term of things that they sang before…  in terms of how the artist looks … how they carry themselves… if the people feel like it's authentic to that artist. There's so many variables that make that possible or impossible. I can lay it out that way… that's the best way I can lay it out.
Elevation and Collaborations
GFM: We have Elevation coming– your ninth album. I like these collabs that I'm reading about. I'd like to drop a few names and you tell me how some of this came about.
So, you have brother MAJOR. How did that come about?  

Tank: MAJOR., that's like my brother. He's just the silliest person on Earth. We just have a lot of fun together. On the road… the studio… whatever. I was just like, 'I gotta create a moment where I can have my brother on the song." My brothers for the matter, because the song he's on also features Luke James as well.  It's a moment.
GFM: Is that a falsetto fest?! Is that a falsetto, run fest up in there?

Tank: No, no. The thing about me is I'm a very tasteful producer. So, when you get all three of us in a room it could get crazy. It could get run crazy. It could get falsetto crazy and I really wanted to make a dope, tasteful record that people could digest.  Now when you see us live I can't promise you it won't be a run fest [laughs]. 

But, the song– "You Mean More"– it just speaks to the heart of the relationship and really expressing yourself. Making sure your significant understands that you mean everything. Period, point blank. Its just a moment, and with MAJOR. I wanted to keep him close to his aesthetic because that's a space that I do well in as well. He's not church, but he's not when we f*ck either. It's a very unique space. When I brought my brother on board I wanted make sure I respected and so it's a really, really dope song.

GFM: Please tell me that the track with JoJo is a ballad.

Tank: Oooh! Yes it is. Yes it is and it's oooh… 
It's just a thing where I've known JoJo since she was a kid. I mean a kid, kid… a real kid. She's grown up to be such a beautiful woman. She's so artistic. She may wear something sexy, but she doesn't do sexy music. She's a very… just musical, earthy, being. I'm like, 'Jojo, I'm 'bout to put these eyes in these streets on you, 'cause you not just gone be walking around here looking like that and we not gone do a song that accentuates all of what you have going on. So, I'm about to put you in the space. Get ready for your DMs to light up [laughs].' So, it's that. It's that in a major way and she's sounds crazy on it. She's going crazy. 
GFM: I believe it. And the OG Keith Sweat? How did you guys get on the track what did you decide to create and put together?

Tank: I just needed a record with Keith Sweat, man. I mean come on. There are very few Keith Sweats, if any. You get to the opportunity to be around and learn from these guys… be on the stage with 'em [and] soak up the knowledge. The only way to button it up is to do a record together. [To] show my appreciation for him to have him on my project. I went in the studio and started working on this beat– this little '90s bop. It's very '90s– the song is.  It's very '90s. 

I was like, 'How would Keith Sweat sing this?' That's how I wrote it. That's how we wrote the song. We wrote it from his perspective. I think I even sound a little bit like Keith on the record too. It's just a moment, man. It's just a tribute to the big homie. Just showing love and respect to him and making that a part of this project.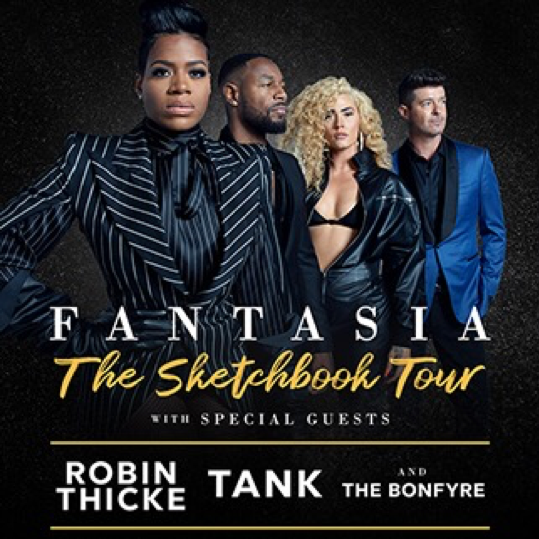 Different Kind of Energy
GFM: Talk about the tour please. You're going to be on Fantasia's Sketchbook Tour with Mr. Robin Thicke.
Tank: Initially, it was me and Fantasia. It got delayed a couple times and then when it came back around it was like, 'Oh shoot, Robin has a record out and Bonfyre's record is doing well, so we're gonna add them two to the lineup.'
It was like, 'Oh, now we got something different.' It's not just me and Fantasia. Our fans kind of intersect, but now we got a whole new thing where we gone be bringing some different kind of people into the building. We're gonna have some different kind of energy. I thought it was creative. I thought it was dope. I don't if I've even seen a tour like this. I've seen summer jams or festivals where you line all these different kinds of people up from different worlds, but this is actually a tour which I think is gonna be really, really dope.
Tank the Actor
GFM: Acting… [we] haven't seen you for a minute. Last time that we talked we talked about Born Again Virgin. Is acting still a thing? I hope so. Got any projects on the horizon?
Tank: That's the next space. It's getting into that space and diving into it head first. I'm on the road right now doing stand up. We're doing the Elevation thing and all of that. The label [R&B Money] is taking off. [We] just did a partnership with Motown with one of our new artists, Feather. I'm ultimately just kind of preparing myself to go there. Not step all the way away, but step enough away to where I can really build my acting space like I built this one. That's the next move.
Check out Tank on Fantasia's The Sketchbook Tour. See the dates below.
The Sketchbook Tour Dates
Date City Venue
Oct. 17 Columbia, SC Township Auditorium
Oct. 18 Atlanta, GA Fox Theatre
Oct. 19 Southaven, MS Landers Center
Oct. 20 St Louis, MO Chaifetz Center
Oct. 24 Buffalo, NY Shea's Performing Arts Center
Oct. 25 New York, NY Hulu Theatre
Oct. 26 Philadelphia, PA Liacouras Center
Oct. 27 Fairfax, VA (DC) Eagle Bank Arena
Nov. 1 Baltimore, MD UMBC Center
Nov. 2 Norfolk, VA Constant Center
Nov. 3 Richmond,VA Altria Theater
Nov. 7 Columbus, OH Palace Theater
Nov. 8 Cleveland,OH State Theater
Nov. 9 Chicago, IL Wintrust Arena
Nov. 10 Detroit, MI Fox Theatre
Nov. 14 Grand Prairie, TX Verizon Theatre
Nov. 15 Jackson, MS Mississippi Coliseum
Nov. 16 New Orleans, LA Lakefront Arena
Nov. 17 Shreveport, LA Municipal Auditorium
Nov. 21 Augusta, GA James Brown Arena
Nov. 22 Miami, FL Seminole Hard Rock Casino
Nov. 23 Tampa, Fl Juengling Center
Nov. 24 Columbus, GA Civic Center
Nov. 27 Houston, TX Smart Financial Center
Nov. 29 Charlotte, NC Bojangles Coliseum
Nov. 30 Savannah, GA Civic Center
Dec. 1 Raleigh, NC PNC Arena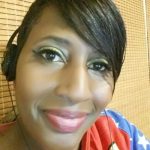 I ask questions of your some of your favorite artists.