Growns, remember that time in 2017 when we interviewed MAJOR. and we told you to pay attention to him because he's a star? Umm… yeah. Since that time his breakthrough single "Why I Love You" has been certified gold, he released his debut album, Even More and he is now nominated for a Grammy award. We caught up with him and talked about all of this and a little bit more. Read below and enjoy.
GFM: Last time we talked you had quite a bit of momentum going from your first two singles, but now we have an album. The album's out. Can you talk about Even More?
MAJOR.: Even More is my debut album. I had an EP out called I Am MAJOR., that included the hit song "Why I Love You". Even More is my full, fleshed out, every bit of my passion, every bit of my heart project and it is special. It has some pop. It has some R&B. It has some folk. It has some gospel. It has some country. It just feels good. I'm very proud of this project. I'm excited for what I believe it's going to do in the earth. I believe it's really going to inspire a lot of people. It includes two songs that are getting a lot of love right now– "Honest", which happens to be now [Grammy] nominated for Best Traditional R&B Performance, and my song "Better With You In It", which is my current single at radio that just broke top 20. We're just living dreams and I'm excited about it. [I'm] just grateful to be able to touch the people. Even More, available every where digitally, is out and it's special.
GFM: You have the Troutman legacy involved with the album. How did Andre Troutman get involved?
MAJOR.: Andre Troutman is a friend of mine and my producer Harmony Samuels thought it would be incredible to add him the song "Love Crazy". It couldn't have been a [more] perfect add on. It was absolutely special. [He] brought the song to life. I wrote that song as well as a couple others with the son of the musical icon Sting. His son's name is Joe Sumner. "Love Crazy"– me and Joe wrote that. Now, we have a hit because that Andre Troutman add on with the talk box is just mighty.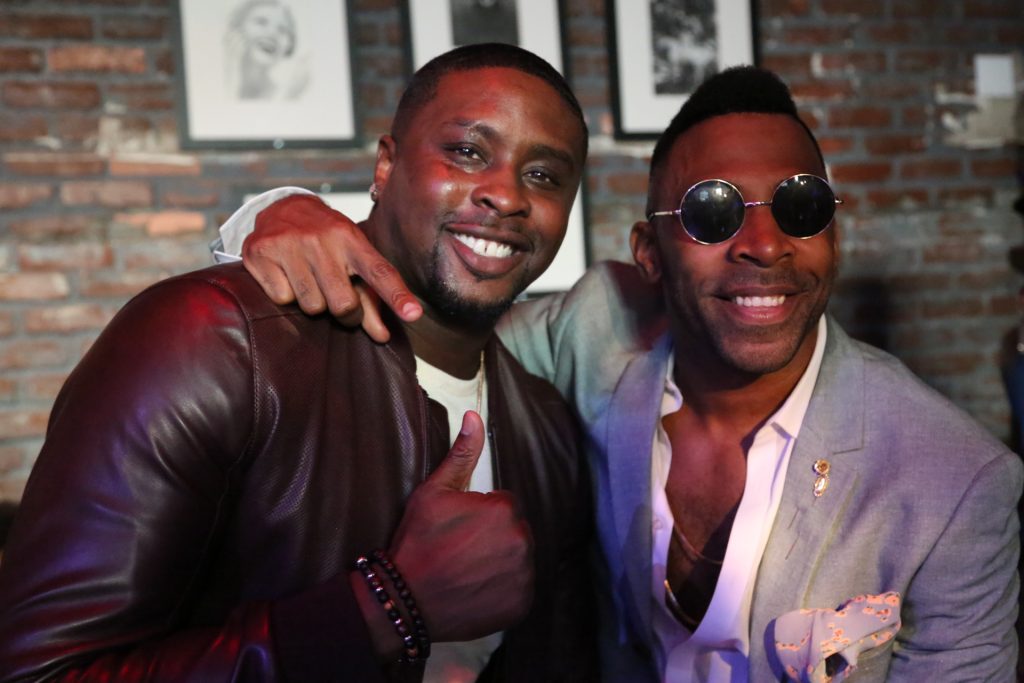 GFM: Speaking of Harmony Samuels, we talked to him earlier this year (2018) and he said that even before he knew you were an artist he knew you were special. Talk about your relationship with him as a brother and a musical partner and what the dreams are.
MAJOR.: I have pretty lofty dreams. I want to touch the Earth. I want to be able to reach as many parts of the Earth and encourage people and inspire people to the point to where they start to winning again. I want love to be in the center of the conversation. I want light to be the force that causes people to be better and I want hope to be the nucleus of the it all. That, for me, is the dream and right now I see that music as a vehicle for me to be able to do that. It's tremendous… I just had my first ever solo tour… the Better With You In It Tour. I got to put eyes [on] and names with fans from all over the country. Some even flew from international destinations just to experience me live. It was an incredible experience… very humbling. I learned a lot. These are the dreams that I had that I wrote down. I have a song called "My Future" on my EP that says, "I see my future and I don't think it's telling me wrong. You're in my future so just you wait 'cause I'm coming home. "My Future" was featured in the movie Night School with Kevin Hart and Tiffany Haddish. It's the soundtrack of my life. I'm experiencing the very things that I hoped for. They're much more beautiful [laughs]. They're even more incredible than what I dreamed, but I'm grateful. I'm just excited to just be living in it and to be able to say that I've lived out dreams before my time was up.
GFM: The accolades are starting to come in. As you mentioned earlier, you are now Grammy nominated. Talk about that feeling.
MAJOR.: To be Grammy nominated is surreal. It is absolutely surreal. I found out the same week that I found out that my song "Why I Love You" went gold certified. I can't say anything more than that, but I'm grateful. I'm just absolutely grateful. I'm full… yeah.
GFM: I follow you on Instagram and a while back you shared a bit about your journey. [You talked about] some of the jobs you've had to do and some of the things that have taken place while on the journey of being an artist. Can you talk a little bit about that and about the power of the "no", the power of disappointment and what that has done for you as an artist and a dreamer.
MAJOR.: I am a dreamer, but I'm not just a dreamer. I'm a go getter. I put in the work. I commit to it in faith and in due time the doors open up for me. It's not always easy because there is a no. There is a sound of nos that reverberate super loud and more frequent than often times your yeses do. But, I've learned that the power of the no only gets its power from that which I allow. If I give the no power that's me deciding to be okay with that being the end all [and] be all. If I decide to quit because I heard a no that's me giving that no power. But, for me I just take it as, 'Lock in.' 'Get even more doper.' 'Get even more amazing.' 'Get even doper than that.' The next time there won't be a no.
I've also learned that sometimes the nos are God's protection. The rejection is God's protection. So, for me, I just start just focusing on making certain that I'm just ready and that I'm excellent and in due time it unfolds. The yes from my maker is the yes I need. That's the yes I rely on now. I've learned to deal with nos a little differently, but it took time. I wanna save a lot of people time. Anybody that's paying attention to this interview– I want them to understand that a no is merely for the moment. It is not your end all/be all. When destiny is on your life… when a great promise is on your life… and that's anybody who lives in their truth… you're going to experience the fullness of everything you've hoped for.
GFM: What we admire about you is you've just been you. What would you say to another artist who might ask you for advise now that you've started to see fruits from just being yourself?
MAJOR.: the Grammy nominated song is "Honest". "I've been trying to be perfection when broken is what makes us human." Those are some of the lyrics. "I've been giving you less than true when truth is what is pulling us through." I say to everybody… I will continue to say to everyone: Be. True. To. You. The true you is the greatest you. In due time an excellent you, a ready you will win in due time. You will win by being true and excellent at being you.
GFM: What can we expect from MAJOR. in 2019?
MAJOR.: More music. Hopefully a Grammy win. Hopefully some more nominations. TV, film, touring… let's go.
As for the TV part, you can catch MAJOR. starting April 10 in a recurring role on the Fox TV show Star.
Follow MAJOR. on Instagram. MAJOR.'s debut album, Even More is out now.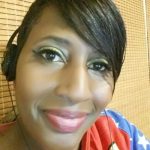 I ask questions of your some of your favorite artists.