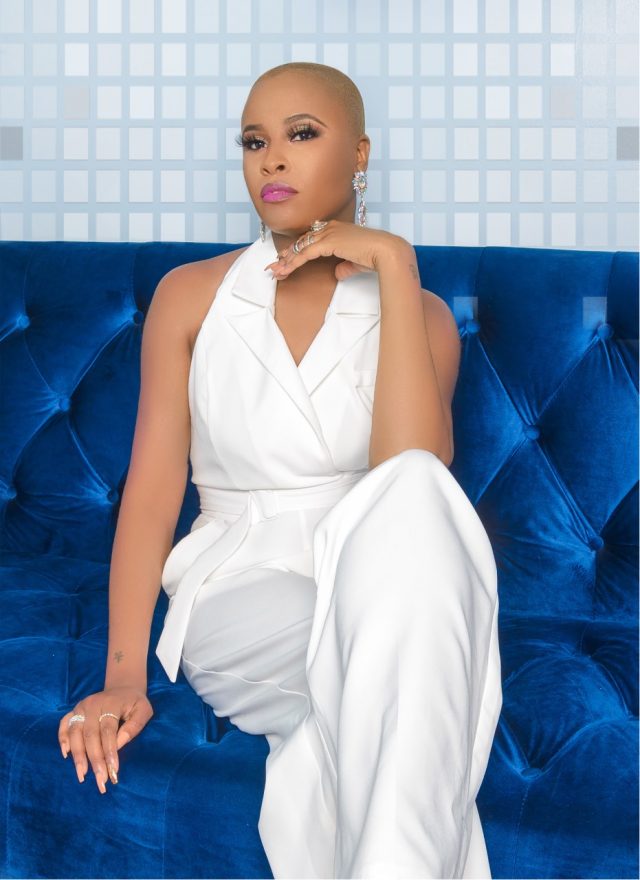 GFM spoke with gospel artist and Sunday Best alum Latice Crawford about her new music, including a new single dropping today. Crawford shared what she feels she gained from her experience on the BET show, described the premise behind her new online talk show for women and explained how Lizzo is a model for female empowerment and more. Read below and enjoy.
Amazing
GFM: You have new music coming. Can you tell us about that?
LC: I have a dual single coming out. One is called "Amazing". It's been out already for a few months now. People are seeming to receive it well. That song is about the walls that we, you know, stand behind. Not even just put up, but stand behind.
I say as a church person I put up a lot of walls– meaning that sometimes we act like we're a little too perfect or a little too holier than thou, but God is able to come right behind those walls and see who we really are and love us anyway.
Something Something
Then, you have "Something Something" that's coming out. That song is just talking about how we're all out there looking for something, but we don't realize we need the something of all somethings, and that's God. So, whatever it is you're looking for… it's not gone ever be enough. God is the ultimate source.
Sunday Best
GFM: A lot of the Grown Folks may not know you were on [BET's] Sunday Best. You were the second runner up in season two. We recently talked to Jonathan McReynolds and one thing he said about Sunday Best is, "It's a shot, but it's not your only shot." Can you talk about your experience with Sunday Best and how you feel you benefited from it?
LC: I can definitely agree with Jonathan on that. I went on the show and came in third runner up. So, I didn't win the show but from it I got a record deal with RCA Inspiration and I've been doing this for eleven years and now I'm with eOne Nashville. I'm definitely a testimony to say, 'It's not your only shot.' It's a great platform for you to go on to really experience what some of this industry is, what this business is and ministry is and just really get some information on that to see what kinda goes along with it… but it's definitely not your only shot. Keep going.
An Enlightened Place
GFM: As you go forward in your artistry, how do you feel this time that we're in now… meaning dealing with the pandemic… how do you feel that this time will inspire or influence your creativity?
LC: I think just any time that we have time to kind of self-reflect a little bit and self-assess… so a person like me… it gives me the ability to write from a different place. From a more… I'll just say enlightened place. I think sometimes, like I said, as believers we get really caught up in our building. You know, in our four walls of the church and the politics and stuff that goes into that. I think now my focus has been God. Just really focusing on him and not so much the building or who's supposed to be in the building. So, now I can write from a place more so to get people to the kingdom… instead of trying to get people to the building.
Black Girl Magic and Girl's Talk
GFM: I saw that you have a playlist. Sometimes we ask artists, 'What's on your playlist?" Or, "What might we be surprised by [on your playlist]?" I saw that you posted that you have a Black Girl Magic Playlist. On it I saw pretty much who I thought would be the usual suspects that you might like, but I was surprised by a couple of artists that I'd like to ask you about. I was surprised that you put a Lizzo track on [the playlist] and a track by H.E.R..
LC: I listen to them all the time. I love their music. I love what they stand for. Especially Lizzo. I think that she writes from a very real standpoint for how woman really feel and the things that we might say under a breath a little bit.
I just recently started an online talk show called, Girl's Talk. It's kinda of the same line of conversation of, 'These are the things that we wanna say, but we're usually afraid to say it 'cause society says that we can't.' We're not a lady if we say these things. These are the things that men wanna know about us, but they're too afraid to ask because it seems like it's disrespect. So, I wanted to create a platform and an opportunity for women to really be able to express how we really feel… about being parents… about how we feel in the workplace… and I think Lizzo kind of expresses that. Obviously, I'm not cursing and walking around here half naked, [laughs], but I think her message is so important for women especially.
Other Ways to Minister
GFM: You're also a foodie. You post things that you cook on Instagram. Is that going to be a branch of your artistry [or] your creative output at some point? Cookbooks… cooking shows… is that going to be a part of your expression?
LC: Yeah, I would say it would. I think that there are so many ways to minister to people. There are people who might never ever be into my music, but I think that having that other platform there's some little sneaky ways I can minister to people and just say some uplifting and encouraging things. Not necessarily pushing God on them, but just some encouragement and some happiness and some peace. So, it's definitely in the rear view mirror… [it's] definitely coming closer than what it appears. It's coming… yeah, it's coming.
What is Grown Folks Music
GFM: What is your definition of Grown Folks Music?
LC: It has to talk about the things that we go through as adults. I don't necessarily think it has to be vulgar or anything, but I definitely think that it has to have some meat to it… some body to it. It needs to be talking about some real stuff.
I think for a long time grown folks music has just been this more sexual content, but we do more than that as grown ups [laughs]. I think that we should definitely include some of that in the music and talk about it. I would love to hear songs about people's journey… through motherhood… or journey through being a woman or a man.
I love India.Arie. I love the stuff that she talks about. You know, about her hair… her skin… and different things like that where it's, 'I'm more than just this. I'm more than just that. I'm so much more.' So, I'd love to hear some more of that. I think that's what grown folks music is– talking about all of the adulting that we've gotta do.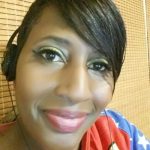 I ask questions of your some of your favorite artists.