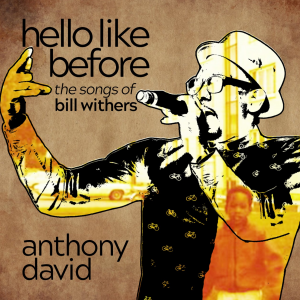 After comparisons to the legend and the gentle nudging of others for a while now, Anthony David is releasing  a tribute album to Mr. Bill Withers called Hello Like Before: The Songs of Bill Withers. The album contains covers of some of Withers' hits as well as some lesser-known tracks. Anthony David talked with us about why he chose the songs he did from Withers' catalog and the importance of giving people their flowers while they are living. Read below and enjoy.
GFM: Your new project is a tribute project to Mr. Bill Withers. You said that in many ways he's one of the most influential artists as far as your career is concerned. Talk about that.
AD: When I started, my first project Three Chords and The Truth was all acoustic. That was me playing around town in Atlanta and finding my voice. When I'd play, a lot of times people would mention him in reference to how I sounded. I still considered myself more of a writer at that time. I didn't consider myself a singer. I was still trying to figure out where my voice fit in the scheme of things. Once I really started listening to him… going back and realizing all the great music he had put out… it gave me more confidence in what I was doing. [I started] thinking like, 'Oh, Okay. This is a great lane and it's very unique."
GFM: How did you go about choosing the songs that you chose to cover for this album and why?
AD: We covered a couple of hits. You know, some of the necessary things for sure. There were a lot of songs that… once I started digging into his catalog, there were so many more songs that weren't big hits that were really awesome. I was choosing just songs that I like. Also, stuff that I kind of wanted to say. Some of my favorite songs I always say, 'Wow, I wish I said that. I wish I wrote that.' So, in digging into his catalog I just looked through some things and I really just thought, 'Wow, people should hear this.'
On the album Anthony David covers the lesser known song, "I Can't Write Left Handed". In a monologue at the beginning of the song, he break downs how he relates to the song as a veteran of war himself and why he chose to cover it in 2018.
About the song he says, "When I first heard this song, it stopped me in my tracks. I had gone to Desert Storm and the way he described the mentality of young men who go off, I don't think anyone has ever really described in a song before," shares David. "That was exactly it. The idea that the people that are driven that way, oftentimes are just young guys looking for something to do, and don't have much of a take on the bigger picture. For me it was a way to do something my Dad did, and maybe travel. For my Dad, I believe it was a way to get out of small town Florida and see the world, maybe make some money to have a family. It's not really a political thing. We learn that stuff later. Maybe. I met my best friends in life during that time, and we're still family to this day."
GFM: Here at Grown Folks Music we like to talk about bridging the gap a lot. Do you think that this album will introduce a slightly younger of generation of fans to Mr. Bill Withers? Or, at least fans in your generation will be introduced to the songs they may not have known?
AD: That's the idea– to take people a little bit deeper. There's a lot of real Bill Withers fans for sure. Especially in my generation. A lot of people do go back. Everybody doesn't, so it probably will tap a few people and say, 'Ooh, I've never heard that one.' His songs are legit just really good songs so they don't really have a time in my opinion.
GFM: With the recent passing of Ms. Aretha Franklin talk about why honoring a legend like Bill Withers while he's still alive is so important to you personally, to music and to the culture… for the culture.
AD: We have a several generation deep tradition in black America and soul music. A lot of people see the peak of it as the '70s and so on. Our generation is always adding on to it, but we also gotta mark where we got certain things from. As we saw with her passing, you've got to give people their flowers while they're here. You've definitely gotta pay homage if you get a chance to.
GFM: Is Mr. Withers aware of your project? Do you hope to have him join you for any performances?
AD: I believe he is from what I understand. I've only heard from his daughter. I haven't heard anything specifically… I just a like maybe text message from something. But yeah, I'm pretty sure he's aware of it. That would be awesome. I met him a long time ago when India [.Arie] first came out. We were in LA and he came to one of the shows. India's mom introduced me to him but it was just in passing, so it would be awesome to get to know him a little bit better.
GFM: [Is there] Anything else you'd like to tell us about the project?
AD: For the people who are just getting on to Bill Withers obviously you'll recognize those tunes. The songs are bigger than his name in a lot of ways… stuff like "Lovely Day" and all of that. Just in enjoy it. Dig into it. Hello Like Before… basically.
Hello Like Before drops September 21, 2018 on Shanachie Entertainment.
Follow Anthony David on Instagram
Check out Anthony David on tour:
9/22 – Mableton, GA (Mable House Amphitheater)
w/ Gregory Porter & Avery*Sunshine
9/23 – NYC (LPR Room)
10/19- Buffalo, NY (WUFO Power 96.5FM/ Mix 1080 AM Radio Event) w/ Michael Baisden and Glenn Jones
10/23 Thru 11/11 – Russia, Belarus, and Ukraine Tour (8 CONCERTS)
11/20 – Annapolis, MD (Rams Head) w/ Sy Smith
11/23 – Washington DC (City Winery)
11/24 – Washington DC (City Winery)
12/29 – Atlanta (City Winery / Special NYE Weekend Show)
12/30 – Atlanta (City Winery/ Special NYE Weekend Show)
1/16/19 – Honolulu, Hawaii (Blue Note Honolulu) – AD ONLY
1/18/19 – Napa Valley, CA (Blue Note Napa Valley)
1/19/19 – Napa Valley, CA (Blue Note Napa Valley)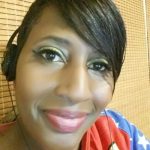 I ask questions of your some of your favorite artists.