Grown Folks Music was in the house on Sunday September 2, 2018 at Mable House Barnes Amphitheatre for an evening with Jeffrey Osborne and Peabo Bryson and Growns, it may have been as grown as grown gets.
Although they did not perform together we almost have to describe these gentleman and their performances in tandem, because all of the positive descriptors we can come up with should be used equally for them both. Words like energy, excellence and entertaining. There were no "Bless his heart" moments during this show– not once ounce of grace and/or consideration did the audience have to give Mr. Bryson or Mr. Osborne because they are mature artists whose careers have spanned over four decades.
Au contraire, mon frère. These gentlemen showed up and showed out. They were physically and vocally fit and it made for an amazing performance from both.
First to bless the crowd was Peabo Bryson looking fresh and fit in pink and belting out tunes. He performed some of his new music [his new album, Stand For Love is available now]–the singles "Love Like Yours and Mine" and "All She Wants To Do Is Me". But rest assured, he sang the classic songs such as "If Ever You're In My Arms Again", "Reaching For the Sky", "I'm So Into You" ane "Feel the Fire". Special moments of Bryson's performance were his tribute to his dear friend, Aretha Franklin and a surprise performance of "Tonight, I Celebrate My Love" with his wife Tanya Boniface Bryson.  Perhaps the most endearing moment of Bryson's performance may have come at the end of his show when he brought his 8-month-old son on stage. If you follow Peabo Bryson on Instagram, then you'll see that the baby often "hacks" his dad's account at night with humorous posts.
Jeffrey Osborne took the stage using an old-fashioned, hard-wired microphone which he said he was more fond of performing with because he prefers the sound. He also said, "I ain't no dancer so I don't need no wireless mic." But, that doesn't mean he stood still. He did his fair share of dancing on stage. Then, just because he could or perhaps as a demonstration of just how fit he is at 70 years of age; he took the party to the next level by grabbing a wireless microphone and going DEEP into the audience and all the way up the stairs to jam with the folks on the lawn during a "Dukey Stick" tribute to his friend and producer George Duke.
Of course there were the classics. The set list included Jeffrey Osborne hits like "On The Wings Of Love" and "You Should Be Mine [The Woo Woo Song]", as well as LTD hits such as "Holding On [When Love Is Gone]", "We Both Deserve Each Other's Love" and of course "Love Ballad".  As with Peabo Bryson, Osborne currently has a new album out and he performed the title track "Worth It All"— a ballad about endurance through life and love.
These two seasoned veteran artists performed in the key of "grown", gratified the audience and proved Mr. Osborne's mantra true [he even sells t-shirts with the saying]… "Old School Is The Sh*&!" Get grown and enjoy our pictures and videos from the show.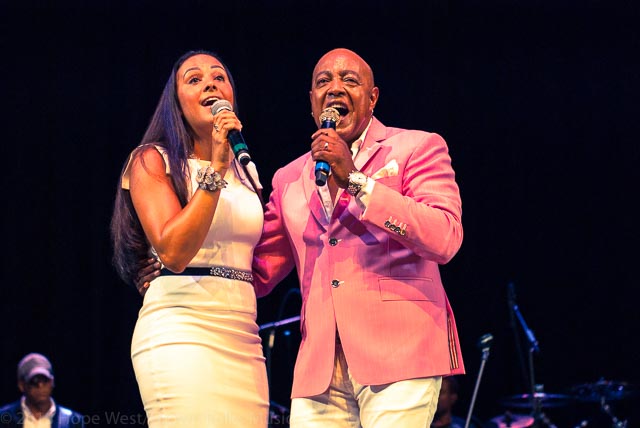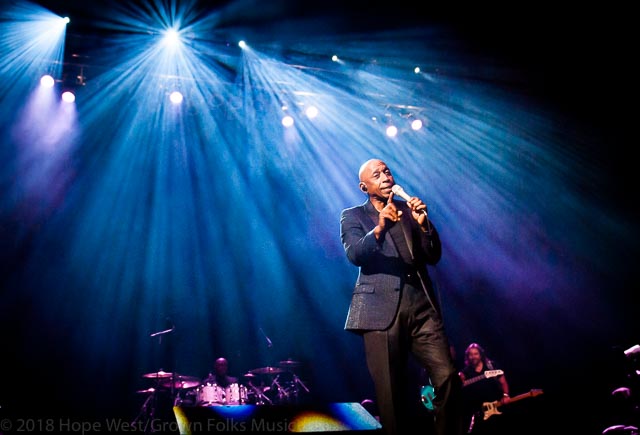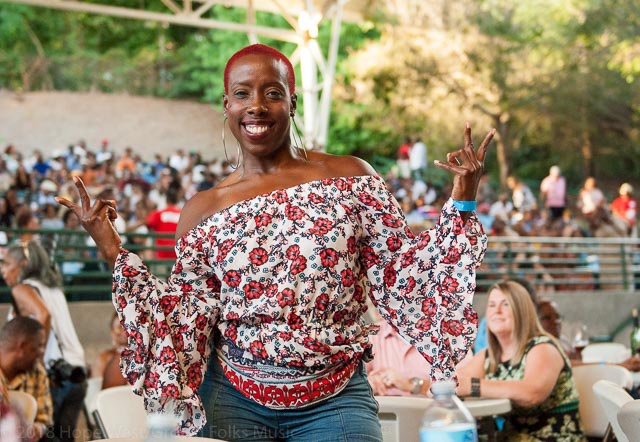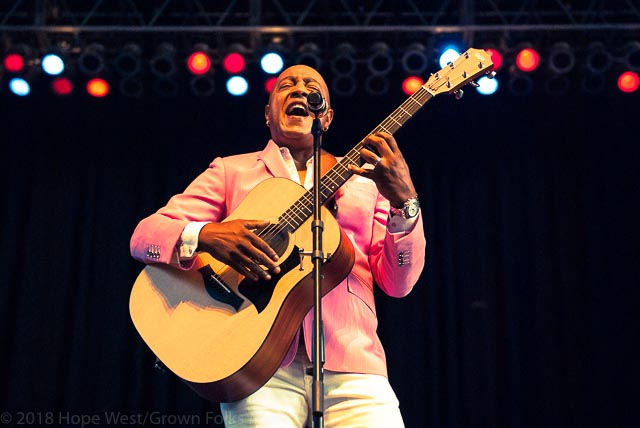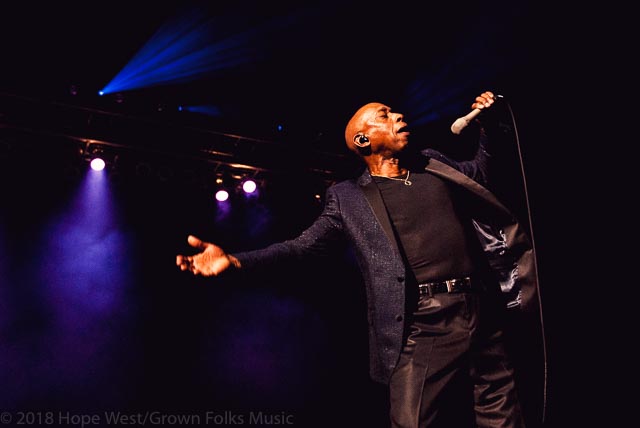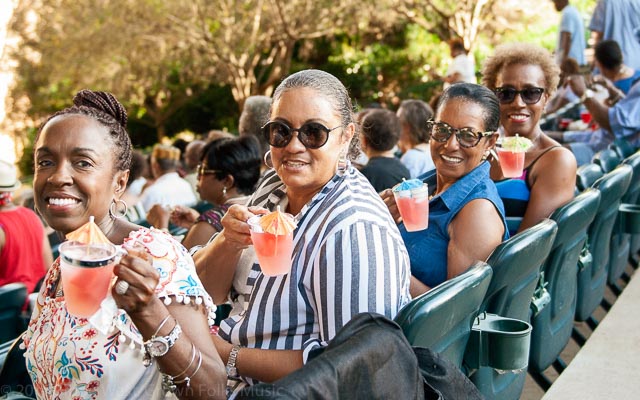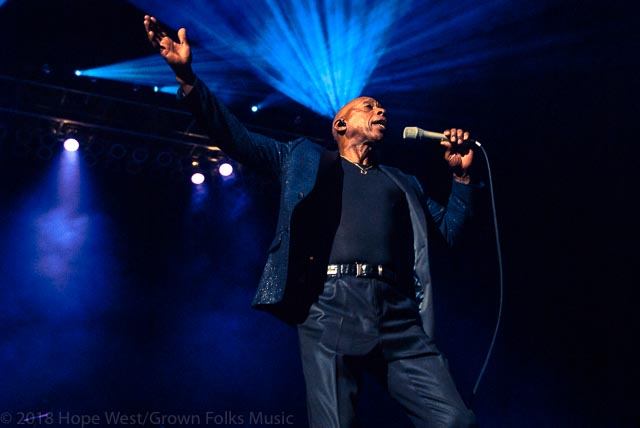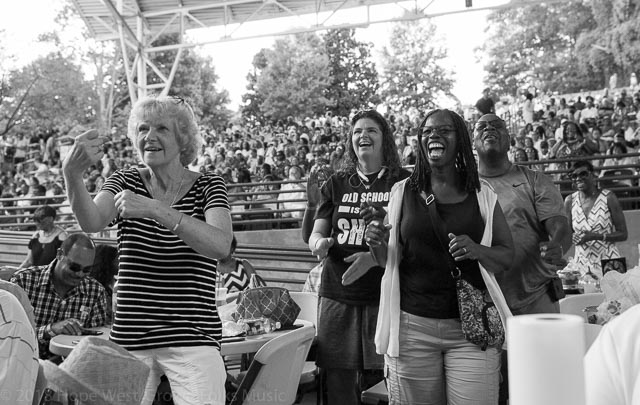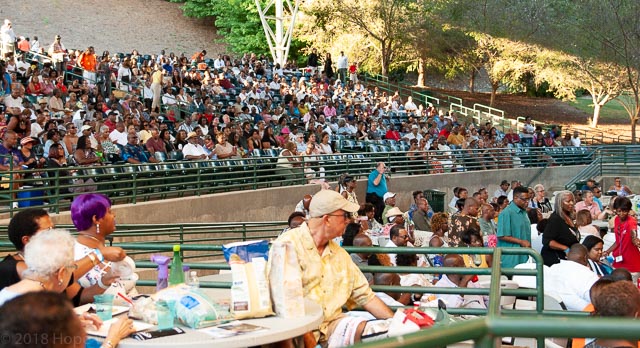 Hope is a music enthusiast and continual student of photography. Also known to rock out a quiet church or elevator with her current ringtone, Tom & Jerry's Uncle Paco, "Crambone".