Last week in our series we highlighted the impending youth movement in music. This week it's all about the song, songwriter and in many ways what it was like to be a Young Grown in '88. Brenda Russell is a singer-songwriter par excellence penning tunes such as "Something", "If Only For One Night", "Get Here" and the song we're profiling today "Piano in the Dark". Released February 2, 1988 and remains the biggest hit of her career garnering Grammy Nominations and charting at #6 on the Hot 100, #8 on the R&B charts and #3 on the Adult Contemporary charts respectively.
Flipping between BET and VH-1(pre-reality show days) as I was prone to do there was no way to escape this song and video. It took a few times for me to sit and listen to "Piano in the Dark" from start to finish but once I did I was struck by the story and how it unfolded. On subsequent listens I started to feel a certain air of sophistication about the writing and production and in many ways in contrast to some of my other preferred listening (at the time) I felt somewhat grown when listening to this song. I must pause and say that I have this feeling that the environment that we are in currently doesn't allow enough space for these types of experiences for potential young growns. Yes, that is somewhat ironic given the fact that we have a million choices, access to everything but somehow we're incredibly siloed and a lot of that is no fault of our own by it is a part of the design scheme. What I mean is that BET, VH-1, MTV during the 80's and early 90's would create what I refer to as happy accidents from time to time. The accidental part at times could be attributed to the necessity to fill up the programming day. Filling slots accompanied by our world not yet being on-demand meant that sometimes you had to go through the coffee to get to the cream.
The aforementioned phrase I often use to describe the process of going through a particular activity that you may not like to get to your desired destination. How this relates to music, "Piano in the Dark", Brenda Russell and lots of other music is that to be honest initially, I was probably wanting, waiting to see something else. I was thinking of "Piano in the Dark" as the coffee. As I mentioned above it took me several times before I did a full listen. Impatient. Youthful, looking for some other cream. Then as these things go I probably said to myself that I'm going to leave it right here and listen so that I'm assured that I won't miss whatever was coming next that I was looking for. Hey this is not that bad, actually, you know what I like this. I really like this. It's a different taste than what I was looking for. I've been looking for a hamburger and this is steak. I need to get dressed up. Who is this chef again? What has she written? Oh really? Just like that "Piano in the Dark" became the cream for me.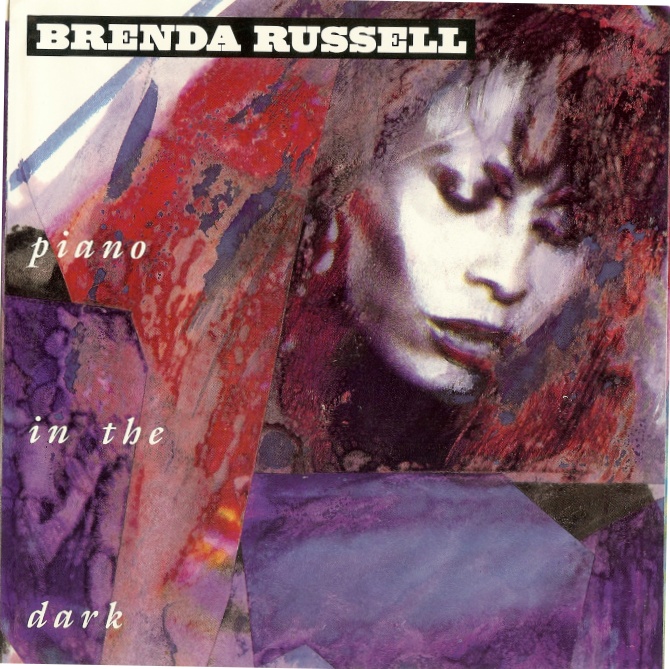 Ivan Orr is a multi-instrumentalist, composer, performer, and writer. A native of Charlottesville, Virginia Ivan was involved with the forming and nascent days of The Music Resource Center as its first Program Director. A graduate of Virginia Commonwealth University's Department of Music, Ivan currently resides in Richmond, VA where he maintains an active performance and production schedule while serving as the Music Editor for Grown Folks Music, a position he has held since 2010.