At Grown Folks Music, New Music Monday means the discovery of new music, artists, and sounds. As the saying goes, sharing is caring, and it is our pleasure to share with you, Jorja Smith.
This 20-year-old British singer's debut single Blue Lights and EP Project 11, both released in 2016, received rave reviews. Following that success, she collaborated with Drake on his 2017 project More Life.  Due to her unique, soulful sound and socially conscious lyrics, Jorja caught the eye and ear of the actress, writer, and producer Issa Rae to be featured on the soundtrack of season two of her hit TV show Insecure.
An example of Jorja's ability to blend social awareness with music is with her song Beautiful Little Fools. She was inspired to write this song at the tender age of 16 after reading The Great Gatsby. There was a passage in the book that insinuated that all girls could hope to be in the world are "beautiful little fools." Not liking the message that statement sent to girls or women, Jorja wrote a song about the restrictions that society and established social constructs place upon women and released Beautiful Little Fools on International Women's Day. Her video for the song, directed by Hector Dockrill, takes on a Great Gatsby theme that shows the artist in three different walks of life. The sky is the limit for this young artist, and we can't wait to feature more music from her for New Music Monday.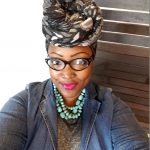 DJ CatEyez is just a lover of music who happens to be a wife, mother, Naturalista, baker, blogger, and wannabe biker chick. (Harley's RULE!) Check out her natural hair blog Going Back to my Natural Roots at 2dimplz.wordpress.com.