#SoulfulSaturday ~ We're Thankful for MaMa!
It's that time of year again #Growns, and #SoulfulSaturday is paying homage. One thing's for sure around these parts, we cherish all Mothers. It's only right that we spread love, not just on this day, but daily. Showing appreciation, gratitude, and specifically compassion. No matter how near or how far, show your love and be grateful for Mama. A special shout out goes to mine 😉 .
In April of 1975, The Mighty Spinners released the MFSB instrumentalized track "Sadie" highlighting the gestures and sacrifices of a Mother's love. Rising to No. 7 on the U.S. R&B singles chart, "Sadie" became a world-renowned, dedicated classic tune for Mama. Philippe Wynne's lead vocals on the track, gives it the appropriate amount of serenade that's needed to get the job done. This week we celebrate all Mothers, and even our mother figures. We recognize ya' and don't ya' know we love you!
Watch The Spinners sang Fam!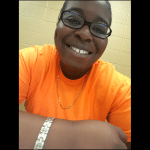 Mattie Brown is a Music Journalist, specializing in reporting and producing content for the R&B genre. Residing in Decatur, GA she obtained her A.A in Journalism from Georgia State University-Perimeter College. Mattie has always had a passion for writing, designing and editing. While pursuing her B.A at Clayton State University, her musical passion took her to new heights. "My love for R&B has kind of outweighed everything", she states. She has truly taken her craft and used it to her full advantage. Mattie joined the team of Grown Folks Music in the summer of 2017 as their Music Journalist and is continuing to pursue her education.