R&B crooner Freddie Jackson "Finds His Way" Back
Award-winning hit maker Freddie Jackson has given us 3+ decades of #ClassicSoul. Freddie Jackson's world class ballads have provided the soundtrack for many romantic relationships, proving that with those soothing, seductive vocals. Classics such as "Rock Me Tonight (For Old Times Sake)", "Have You Ever Loved Somebody," "Jam Tonight," "Do Me Again" (1990), "You Are My Lady" and "Nice & Slow" are just a few jams from Freddie's repertoire. Mr. Jackson's 2018 release Love Signals, features 10-tracks, each having its' own message that one can easily relate to.
Mr. Jackson teams up with R&B band JUTAUN for this record. "Find My Way," is a song that so many of us would find relatable as we try to discover who we're really meant to be, reinvent ourselves or even reclaim who we are. Check out the Freddie's full album on Spotify, and get into it #Growns!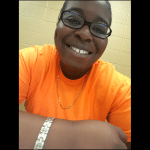 Mattie Brown is a Music Journalist, specializing in reporting and producing content for the R&B genre. Residing in Decatur, GA she obtained her A.A in Journalism from Georgia State University-Perimeter College. Mattie has always had a passion for writing, designing and editing. While pursuing her B.A at Clayton State University, her musical passion took her to new heights. "My love for R&B has kind of outweighed everything", she states. She has truly taken her craft and used it to her full advantage. Mattie joined the team of Grown Folks Music in the summer of 2017 as their Music Journalist and is continuing to pursue her education.