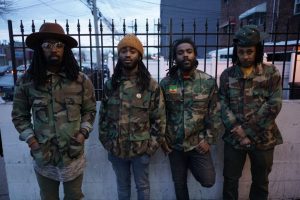 Growns, if you like encouragement in your reggae music, then watch the visuals for "Walk Wid Jah" by the group Royal Khaoz, who say its sole purpose is to bring an energetic and raw vibe through the music. Check out a slice of the lyrics.
Through every mountain and valley,
Jah is my friend, yes H.I.M a me addi,
In this warfare, loyalty is scarce here,
Give thanks to Selassie I, Or whoever you praise,
Jah by my side for the rest of my days
"Walk Wid' Jah" can be found on the group's 2016 EP Release the Pressure.
About Royal Khaoz:
Hailing out of Jamaica, Royal Khaoz comprises of Jermaine "Bama" Williams, who is the lead vocalist, Andre "DreTegs" Hawthorne who plays the keyboard and also serves as the band's producer; Kavi "Coco" Forgie on bass and guitars; Damion "Dam Drumz" on drums/percussion; and Damion "Damidon" Hawthorne, the band's manager and deejay. The group officially formed in 2010 out of New York City.
The band dropped its debut album Life: The Journey in 2012 followed by the EP, Release the Pressure, in 2016 and has graced the stage with some of the most renowned reggae legends in the industry including popular Ska group Toots & The Maytals, Sister Nancy, The Wailers, multi-Grammy nominated reggae artist Luciano, Third World, dancehall artist Kranium, reggae deejay Yellowman, Roots Percussionist of Chronixx and the Zincfence Redemption.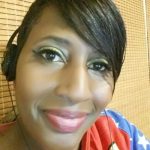 I have questions. Artists have answers.