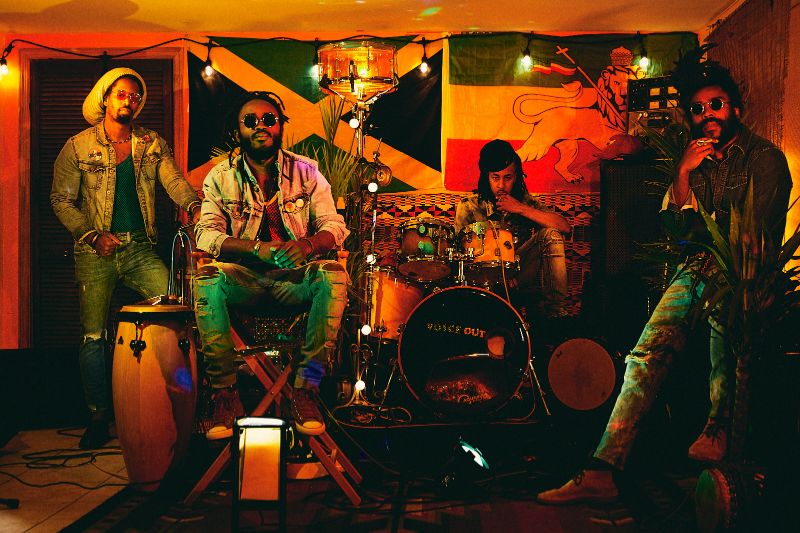 Emerging reggae fusion band Royal KhaoZ stopped by for a chat. We talked about what the band plans to bring to the genre of reggae, how it promotes and showcases other emerging artists and you know we got the band's definition of Grown Folks Music.
About Royal KhaoZ:
Dretegs, Bama, and Coco, who have been members since its inception formed the band in 2010 right in the Bronx and have been producing heartfelt and powerful tunes ever since. DamDrumz and Vassell, always familiar with the band's work, plays on the drums and percussion. Thriving on their roots and culture, Royal KhaoZ's music focuses on positivity, love, and empowerment. Every one of their songs leave a lasting message that can reach any listener. The band possesses the ability to represent reggae in its truest form, while tastefully applying their own twist to traditional and conventional sounds. Drawing influences from soul, funk, pop, and rock, the group prides themselves on creating raw and organic reggae fusion.
GFM: Why the name Royal Khaoz?
RK: We decided that we were going to represent reggae music which is Jamaican music. If you know anything about reggae music it is definitely rebel music. So, as revolutionaries we felt the name should also represent that too. If you're gonna be in a revolution, you understand that change is imminent. If there's gonna be change, there's gonna be chaos. So, why not be royal in the choas… hence Royal KhoaZ.
GFM: What do you bring to reggae for this generation?
RK: We're a throwback. We definitely take a lot of inspiration from music we grew up listening to. We kinda just fuse it to the music we are actually performing all the time. We fuse the old with the new. That's why go by that we're not just a reggae band. We're a reggae fusion band.
GFM: I hear some undertones of spirituality in your music. Can you talk about that?

RK: A lot of us grew up in church. If you ask around, especially for Jamaican musicians… that's like a school for us. Growing up in church exposes you to "religion", but growing up you become an individual and you see things for yourself. I think that's the spiritual tones in our music. We're able to relate to our friends and other people outside of the church setting. We kind of mix it up. If you skip from song to song on our EP, you'll see that.
GFM: Talk about what you're doing for other artists– the creative sessions you hold weekly to showcase other artists.
RK: It's called the Voice Out Jam Sessions and it's definitely a platform. Not just for artists like vocal artists, but for the truest definition of artists–meaning painters and sculptors. Pretty much it's just a platform for us to be seen. When I say us, I mean people like us– unsigned artists. To share the stage with some of the greats that have passed through is just a humbling experience for everybody that comes. It's a like a music school at the end of the day because it's on a weekly basis. You get to come, you get to learn, you get to network and work on your craft. It's just a platform. Anyone is encouraged to come through. It's a judgment-free zone. It's just to [make you] feel confident and get seen. A lot of people don't do shows like us where they get to come on weekly basis. Even if you come and you say one line, that one line can have an impact on everyone.
GFM: You say you're unsigned. Do you have hopes of being signed, or do you like this more independent, underground and more organic way?

RK: I think we wouldn't mind it. But, I don't think anyone of us here are saying it's our be all. I think we are more enjoying the process. I think we understand that's what it's really about. It's not about the end goal but how you get there. As artists we work on our craft everyday and [we're] seeing ourselves get better and exposing our music as new artists. I don't think we want a situation where that becomes boring. We always want it to feel fresh. We always want to feel inspired. So, to the question of if we want to be mainstream… I'm not saying we'd mind it, but I don't think that's the goal.
GFM: What's Your Definition of Grown Folks Music?

RK: [laughs] I think it's self-explanatory…. stuff you wouldn't involve kids in. You can say it's more on a sexual basis and it's also culture and roots…. concepts that are [at a] higher level than what children can understand. In organic and layman's terms we would say, 'It's not a joke-joke thing. It's a serious thing. It's a big-man thing [laughs].'
Check out Royal KhaoZ's recent performance at the 9 Mile Festival in Miami.
Follow Royal KhaoZ on Instagram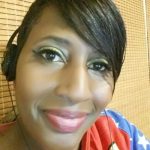 I ask questions of your some of your favorite artists.