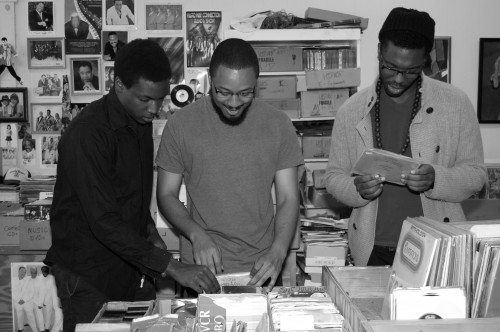 Friends to GFM Columbia Nights(Hayling Price, John E Daise andJason "BrotherSpanky" Edwards) recently dropped a retro/fresh take on the Flying Lotus composition "All In" that quite frankly you need in your life/playlist.
After identifying a sonic kinship between Flying Lotus and the seminal work by Herbie Hancock and The Headhunters, the trio set about the task of re-imaging a contemporary piece in a space that embraced the classic analog warmth of the 70's with the digital clarity of 2013. Mission accomplished.
Skillful playing and production are the order of the day here. The track breathes and moves in a way that pulls up and offers the listener a ride on the journey. There are many stops on the way to the appointed destination, but when you are conducted by a creative collective like Columbia Nights the ride quickly moves from a one time experience to an anticipated daily commute.
Click tinyurl.com/DownloadAllIn to download.

Ivan Orr is a multi-instrumentalist, composer, performer, and writer. A native of Charlottesville, Virginia Ivan was involved with the forming and nascent days of The Music Resource Center as its first Program Director. A graduate of Virginia Commonwealth University's Department of Music, Ivan currently resides in Richmond, VA where he maintains an active performance and production schedule while serving as the Music Editor for Grown Folks Music, a position he has held since 2010.