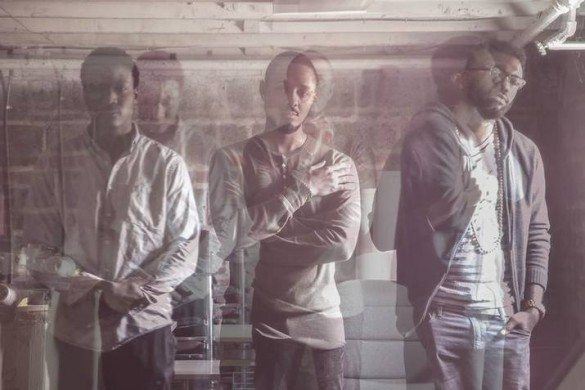 In days of old you would often hear folks speak in terms of getting in between the grooves(of a record) when describing music that is multi-faceted/layered. While vinyl has made somewhat of a comeback, the concept of creating works that allure the listener into repeating the listening experience because there's a sense that something was missed the last go-round has been alive and in skillful creatives like Columbia Nights the DMV area trio whose music combines their love of soul, hip-hop, jazz fusion and electronic music, into a rich sonic gumbo that has been described as soultronic.
"My Groove" is being released in anticipation (and to satiate us fans) of their full-length project dropping later this year and features Cat (aka SassyBlack) of THEESatisfaction. Columbia Nights will be serving as THEESatisfaction's backing band at their upcoming album release show in NYC.
I've been known from time to time in certain situations to ask the question "Are you ready to go for a ride?" and I'm going to use this opportunity right here to ask you if you're ready? If you are the ticket has been provided above and all you need to do is press play and you will be on your way. Let this music surround you and let your imagination take you to whatever destination you choose, but be warned you're going to want to ride again but the good part is there's no waiting in line.

Ivan Orr is a multi-instrumentalist, composer, performer, and writer. A native of Charlottesville, Virginia Ivan was involved with the forming and nascent days of The Music Resource Center as its first Program Director. A graduate of Virginia Commonwealth University's Department of Music, Ivan currently resides in Richmond, VA where he maintains an active performance and production schedule while serving as the Music Editor for Grown Folks Music, a position he has held since 2010.