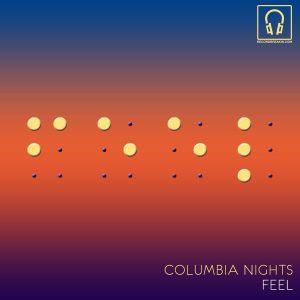 This great artwork is a representation of the word feel in braille.
Some great new heat coming from Columbia Nights with a cover of the title track from George Duke's 1974 album Feel. This track is being released in anticipation of Columbia Nights EP that will be released this May. "Feel" is being offered as a free download so make sure you hit that down arrow on the player to add this to the playlist. GFM Fam should be familiar with Columbia Nights from their great cover of Little Dragon's "Stormy Weather" and if you haven't checked it out you should head over here.
Also, GFM Fam make sure you keep it right here for the GFM Spotlight Interview with Columbia Nights coming later this month.